Overturned truck carrying butter blocks I-285 near Atlanta airport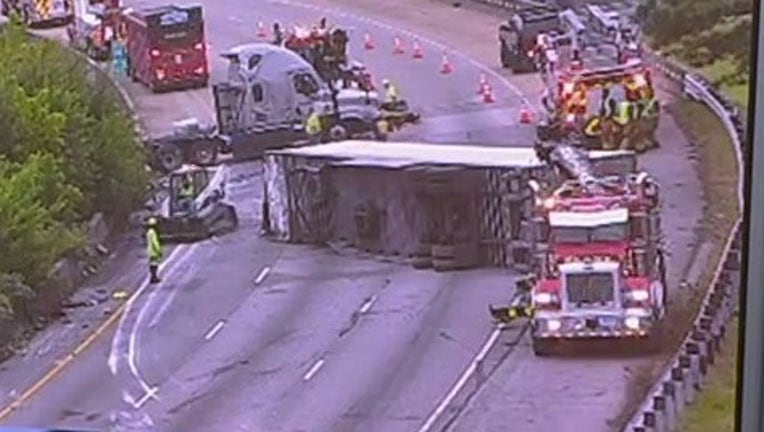 article
ATLANTA - An overturned semi-trailer truck carrying butter blocked parts of Interstate 285 near Hartsfield-Jackson Atlanta International Airport early Friday morning.
The crash happened shortly before 4:30 a.m. just after the exit from I-285 southbound to I-85.
Officials say the truck was carrying 39,000 pounds of butter.
Traffic is being diverted onto I-85 at this time.
Crews on the scene expect the wreck to take hours to remove. 
Drivers should expect major delays and plan alternate routes if possible.