Orlando man pulled over, officer finds over 20 pounds of marijuana and $70K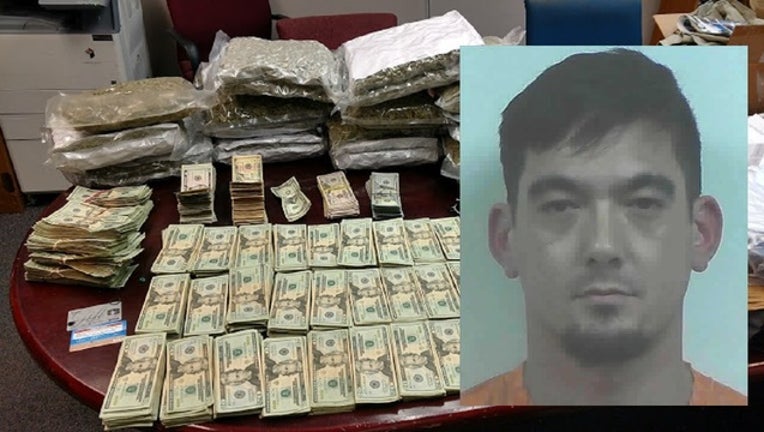 article
COOK COUNTY, Fla. (WOFL FOX 35) - Over 20 pounds and $71,880.00 in cash has been seized from an Orlando man who was pulled over for speeding in Georgia.
Police report that on July 25th, a Cook County Sheriff's deputy stopped a vehicle for exceeding the speed limit. The driver was going 90 miles per hour in a 70 mile per hour zone. 
Identified as Khalil Schleicher, the driver was on his way back to Orlando after visiting Atlanta. 
While issuing a citation for the speeding infraction, the officer reportedly detected a strong odor of marijuana coming form the vehicle. A second deputy arrived and they began a search of the vehicle.
The police report goes on to state that they found 13 pounds of marijuana in the trunk of the vehicle. Another 18 bags of marijuana was found in a suitcase. 
The search also resulted in the recovery of $71,880.00, which the report says was found in a back pack in the trunk. 
Schleicher was arrested and transported to the Cook County Law Enforcement Center, where he was booked and jailed.
He faces several charges regarding speeding and the trafficking of marijuana.