Officials: 1 dead, 7 injured in Tennessee church shooting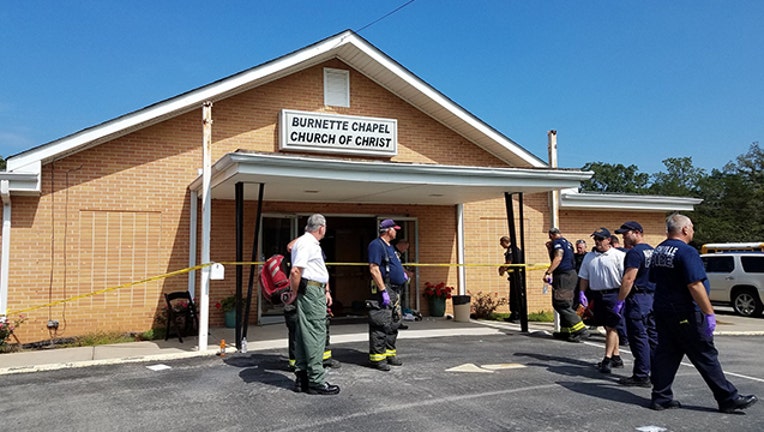 article
NASHVILLE, Tenn. (AP) — A masked gunman entered a church in Tennessee on Sunday and opened fire, killing at least one person and injuring others before apparently shooting himself in the head, an official said.
At least six people were being treated for injuries after the shooting at the Burnette Chapel Church of Christ in the neighborhood in Antioch, according to Don Aaron, spokesman for the Metro Nashville Police Department.
Aaron said at a news conference that the gunman arrived at the parking lot as services were being let out at the church. Aaron said the suspect fatally shot a woman who was walking to her vehicle. The gunman then entered the rear of the church, and six people were shot. Aaron says a churchgoer who confronted the gunman was pistol-whipped by the suspect, who then shot himself.
Aaron said the suspect, in his 20s and from Rutherford County, was taken to a hospital. Aaron didn't immediately release the suspect's name or condition.
Aaron said he was "not aware" of any relationship between the alleged gunman and any of the worshippers inside the church. Congregants who witnessed the shootings were being interviewed by investigators.
The small, yellow brick church describes itself on its website as a "friendly, Bible based group of folks who love the Lord and are interested in spreading His Word to those who are lost."
Photos on the church's Facebook page show a diverse congregation with people of various ages and ethnicities.