Officer gets note from homeless man he helped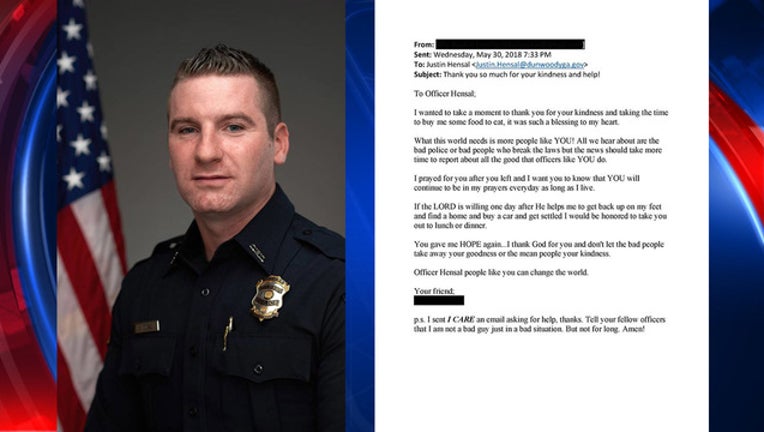 DUNWOODY, Ga. - A Dunwoody Police Officer was on patrol when he encountered a homeless man. He said he decided to stop and buy the man some food. Then he went about his day, not expecting to hear from the man again.
When Officer Justin Hensal checked his email inbox later, he found a letter from the man he helped saying, "it was such a blessing."
The letter goes on to read, "All we hear about are the bad police or bad people who break the laws but the news should take more time to report about all the good that officers like YOU do."
Hensel said he believed he was just doing the right thing.
The homeless man's letter concluded by saying that people like Hensal "can change the world."