North Carolina woman arrested after hiding fentanyl in her… private area
MURPHY, N.C. - A North Carolina woman apparently found an interesting place to stash fentanyl during a traffic stop last week. And she might have gotten away with it if not for some deputies, and their dog, too.
According to the Clay County Sheriff's Office, Sgt. Tyler Faggard spotted a yellow 2002 Ford Ranger which he recognized as belonging to a man wanted for an active warrant in Union County, Georgia, on May 25. The sergeant turned on his blue lights along U.S. 64 near Settawig Road, just a few miles east of Murphy, North Carolina. The car did not immediately stop, deputies say.
Instead, the driver kept going another 2 miles before stopping near Fires Creek Road. Believing the occupants were trying to buy some time to hide something illegal, Sgt. Faggard called in the K-9 unit and a few more deputies to the scene.
Investigators say the K-9 indicated it detected drugs in the pickup truck. Once that happened, deputies say the woman in the passenger seat offered up "a quantity of fentanyl which had been hidden within her genitalia."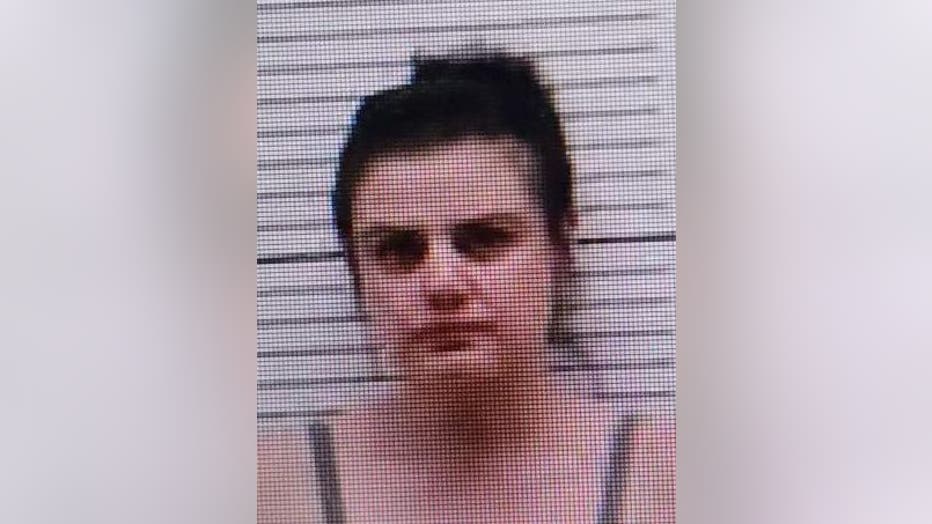 Angelica Jordan Anderson, 27, of Hayesville, North Carolina, was charged with felony possession of fentanyl and possession with intent to manufacture, sell or deliver fentanyl. She was booked into the Clay County Jail and was released on a $30,000 secured bond.
The driver was identified as Duane Alan Stamps, 27, of Hiawassee, Georgia. He was arrested and extradited to Georgia. He was booked into the Union County Jail last Saturday and remains there without bond. Stamps is charged with probation violation stemming from an arrest in neighboring Towns County in April for possession of a schedule II controlled substance, possession of drug related object, and possession of methamphetamine. Records indicate Stamps was originally faced sale of heroin charges in Union County in 2017.
Murphy, North Carolina is located about 80 miles north of Atlanta.
This story is being reported out of Atlanta