'No Parking Zones' In Effect For Pope's Philly Visit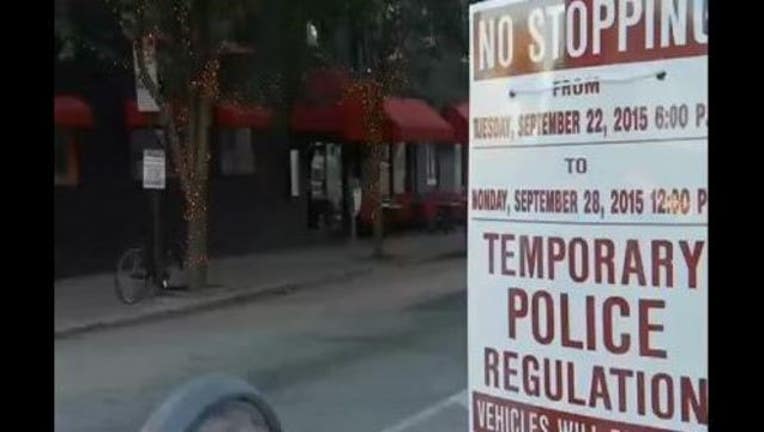 article
PHILADELPHIA - Some 'No Parking Zones' are now in effect across parts of Center City in preparation for the Pope's visit.
That means tow trucks were out overnight on Market Street.
Areas around City Hall and the Ben Franklin Parkway are now off-limits, and the no-parking zone will continue to grow through Wednesday.
Many streets have signs up indicating tow zones. But we saw others with contradictory signs, and some streets with no signs at all.
It costs $280 for a ticket, tow and storage. 
Philadelphia has closed the Benjamin Franklin Parkway and started towing vehicles in preparation for Pope Francis' visit.
City Parking Authority trucks honked their horns to give people who had parked near the Benjamin Franklin Parkway a chance to move their vehicles on Sunday night. The Secret Service wants the vehicles off the streets nearest the parkway as a security precaution.
Vehicles that are towed before Thursday are being relocated and motorists will receive a $76 ticket.
Motorists can avoid the tow if they obtain windshield cards from the parking authority. But the vehicles must be moved by Thursday.
The towing will continue until Friday morning.
Motorists are being advised to avoid the area because the inner and outer lanes of the parkway are closed.
The Associated Press contributed to this report.