Newton County deputy turns 91-years-old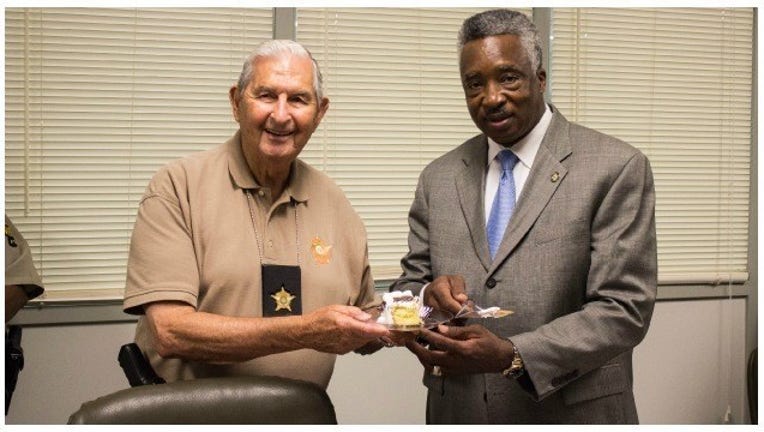 article
A special birthday celebration was held on Monday in honor of a Newton County deputy.
Deputy Jack Simpson turned 91-years-old on Saturday, July 4.
Deputy Simpson has been with the Newton County Sheriff's Office for more than 15 years.
Before his work began at the Newton County Sheriff's Office, he spent 23 years as a special agent with the Federal Bureau of Investigation (FBI).
The Sheriff's Office says Simpson started working in law enforcement in the 1950s and has been recognized as the oldest, certified and on duty peace officer in Georgia.
Sheriff Ezell Brown as well as other employees attended the party to celebrate Simpson's special day.
From all of us a FOX 5 News, happy birthday Deputy Simpson!