New Market man fined nearly $10K for killing 11-point buck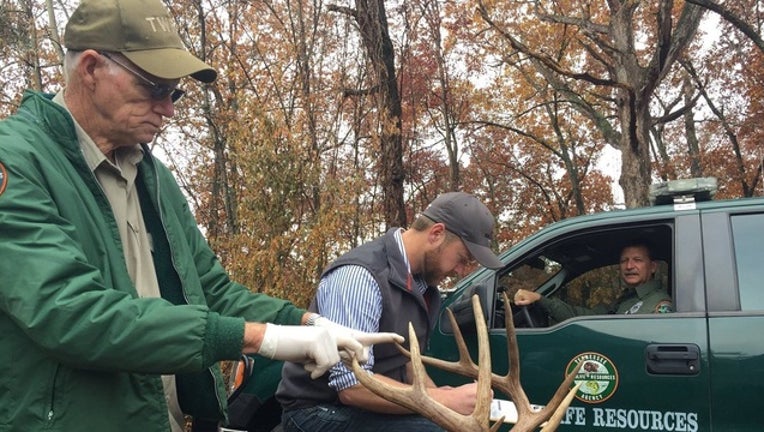 article
NEW MARKET, Tenn. (AP) - A New Market man who shot and killed a large deer in Jefferson County has been ordered to pay a nearly $10,000 fine.
Media outlets report that Tuesday, 63-year-old Clarence Robertson was assessed a $9,250 fine under new legislation, as well as a $50 fine and $269 in court costs. His hunting privileges were suspended until he pays the restitution.
According to a Facebook post by the Tennessee Wildlife Resources Agency, Robertson of New Market shot an 11-point buck on Thanksgiving from the driveway of his New Market home. The deer was in a hayfield where the TWRA says Robertson didn't have permission to hunt.
Recent legislation allows for a judge to impose enhanced restitution fees for illegally killed trophy deer. The more antler points on the rack, the higher the cost.