Nearly 80,000 gas cooktops under voluntary recall for gas leaks, fire hazard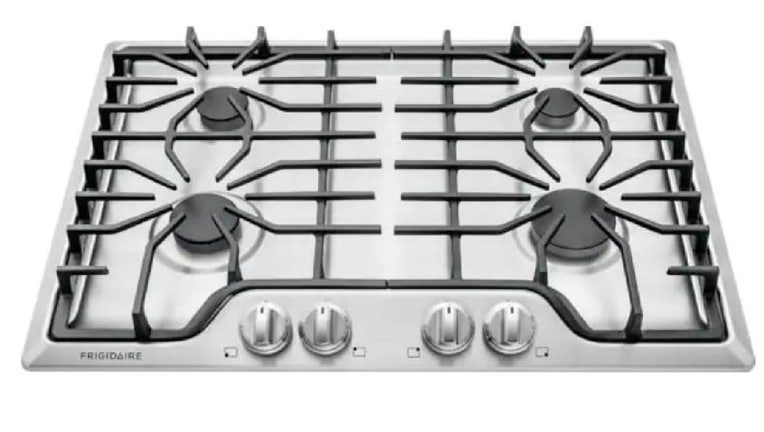 article
Tens of thousands of gas cooktops from Electrolux Group have become subject to a voluntary recall, according to a Thursday alert from the Consumer Product Safety Commission (CPSC). 
The recall of the roughly 77,000 of two types of Frigidaire gas cooktops by the major appliance company centered around them "posing a risk of gas leak, fire hazard," the CPSC notice said. Those risks can arise from the plastic, black-shafted control knobs experiencing cracks or breaks.
The CPSC recall alert told consumers to "check for plastic control knobs with a black shaft" on Frigidaire stainless-steel 30-inch four-burner and 36-inch five-burner gas cooktops. Those models, FFGC3026SS and FFGC3626SS, should not receive any further use due to the recall until they have been fixed, according to the CPSC.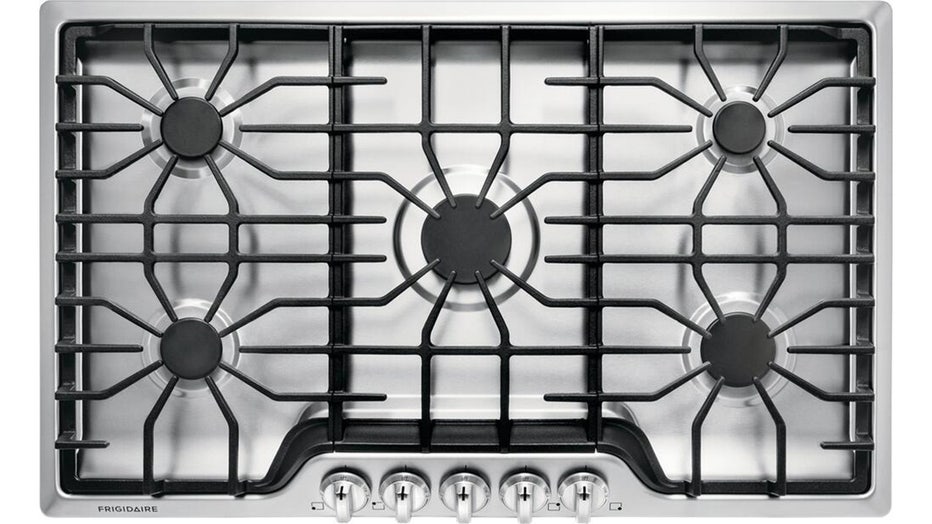 This image shows a five-burner Frigidaire cooktop that's been recalled. (Consumer Product Safety Commission)
The consumer safety regulators identified the recalled serial numbers as 1F00590006 through 1F11090155 and 3F53705075 through 3F01309052 for the four-burner model. For the other model, the serial numbers in the recall include 1F00590020 through 1F10390342 and 3F53703455 through 3F00806110.
EYE DROPS RECALLED OVER BACTERIA, FUNGI CONTAMINATION
Information about those numbers appears on the cooktop's underside.
"You can continue to use knobs with a chrome-colored shaft as these are not included in the recall," Electrolux said on a webpage dedicated to the recall.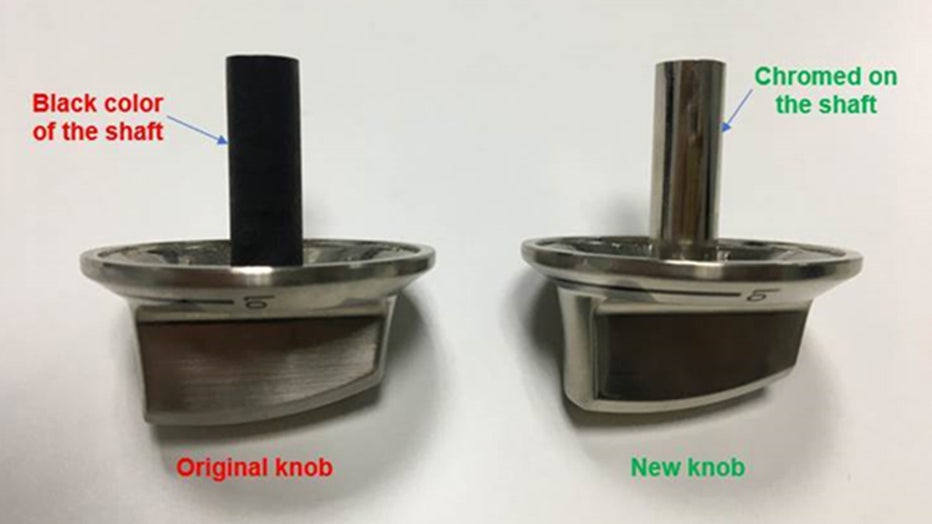 This view shows the black and chrome shafts of knobs of certain Frigidaire cooktops. (Consumer Product Safety Commission)
More than five dozen instances of cracked or broken control knobs have come to Electrolux Group's attention to date, per the CPSC recall notice.
In one instance, a person suffered a "minor" gas leak-related injury, it said. One fire has reportedly broken out as well.
KIA ANNOUNCES RECALL AFTER ISSUE THAT COULD POTENTIALLY TRAP PEOPLE INSIDE THEIR VEHICLE WAS DETECTED
"As always, the safety of our consumers is our top priority, and we take this matter very seriously," Chad Strickland, the Electrolux Group North America product safety director, said in a statement. "We have decided to voluntarily recall these affected cooktops in close partnership with the CPSC and sincerely apologize for any inconvenience this may have caused."
The appliance company is making replacement knobs with chrome shafts available to all affected customers at no charge and is getting in touch with them about it, according to the CPSC.
Those with the recalled cooktops would have gotten them from Lowe's, The Home Depot or an independent appliance store, the CPSC notice said. Those retailers sold them from March 2016 to April 2022.
The Electrolux Group has various products available in about 120 markets around the world.
TRADER JOE'S RECALLS TAMALES, ITS 6TH PRODUCT IN 5 WEEKS