Nationwide outage impacts Georgia DDS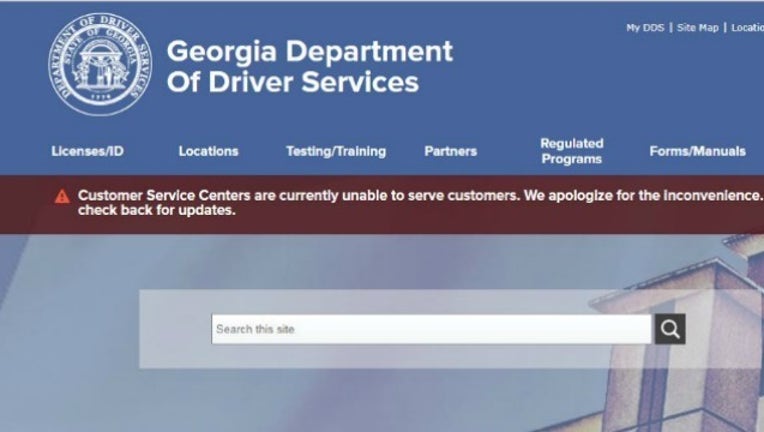 ATLANTA - If you were planning on stopping by the Department of Driver Services Friday, you may want to hold off.
A nationwide system outage has impacted the Georgia DDS and motor vehicle agencies across the country. The network that connects motor vehicle agencies across the U.S. is down, and that system also links the DDS to verification services. 
The Georgia DDS cannot service customers until the outage is repaired. 
Officials are asking anyone who needs to go to the DDS to check their website (click here) before heading out the door. 
On Friday afternoon, the official Georgia DDS twitter page began responding to customers saying, "We apologize for the inconvenience; however, it was a nationwide outage that was out of our control. You should be able to visit your local customer service center now. Thank you for your patience and understanding."
But there has been no word yet on when the outage will be repaired.