National Zoo's Baby Panda Gets a Check-Up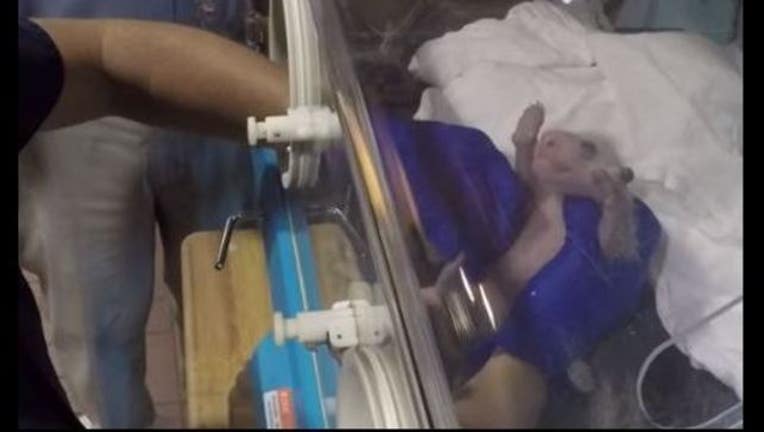 article
WASHINGTON, D.C. - (STORYFUL): The Smithsonian's National Zoo released new video of its giant panda cub that was taken on September 5. The staff was able to examine the cub while his mom, Mei Xiang, was eating bamboo away from the den.
The staff found the cub's weight had gone from 119 grams to 409.6 grams since Sept 2, which is normal. His heart and lungs also sounded normal. The cub's eyes are still closed, which the zoo says is normal because cubs do not open until they are 6-8 weeks old.
APP USERS: Watch the adorable video here!