Musk's X sending bird signs, office decor from Twitter days to auction
An auction and asset advisory firm will sell hundreds of items from social media site X's days as Twitter in a mid-September auction.
More than 580 items in the two-day online auction include a variety of pieces, with some more specific to X's former Twitter branding than others, per Heritage Global Partners' website. Bidding for them is scheduled to commence the morning of Sept. 12. 
Tech billionaire Elon Musk's social media company has gone by X since its rebranding in late July, doing away with its familiar blue bird logo. Other parts of the platform have made the switch too, like the Twitter Blue subscription service becoming X Premium and the Twitter Help Center changing to the X Help Center. 
Some of the Twitter-specific items in the Twitter rebranding auction include a neon marquee light sign shaped like a hashtag, a "What's Happening" agamograph and a bird cage hanging daybed, the auction webpage showed.
ELON MUSK'S TWITTER OFFICIALLY REBRANDS, CHANGES ICONIC BLUE BIRD LOGO TO X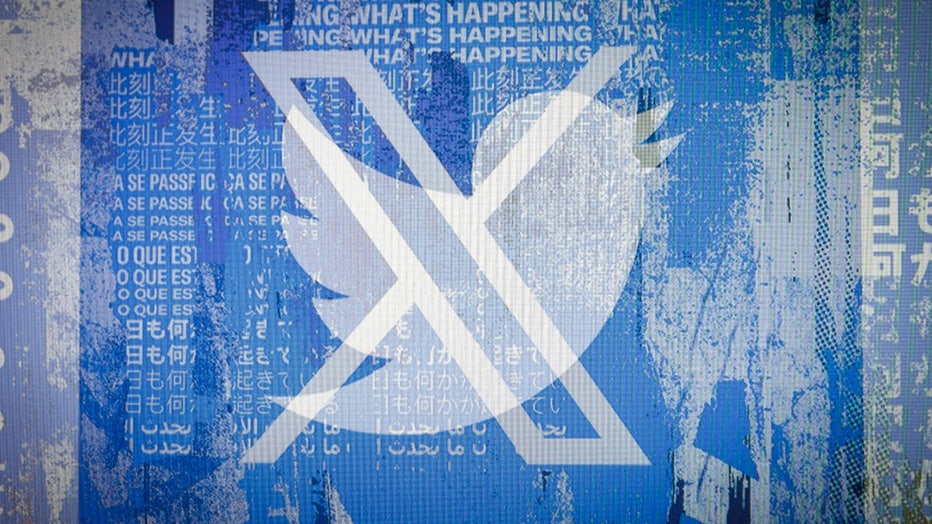 FILE - A double exposure photo shows both, the new and old version of the Twitter logo displayed on a computer screen. (Janine Schmitz/Photothek via Getty Images)
Multiple bird logo signs are also hitting the auction block, a couple whose descriptions said would involve the buyer "hiring an SF Licensed Company with appropriate Permits" due to them being attached to X's downtown San Francisco building. 
For a short period, a large X sign stood on the roof of the former Twitter building, FOX Business previously reported. It has since been removed.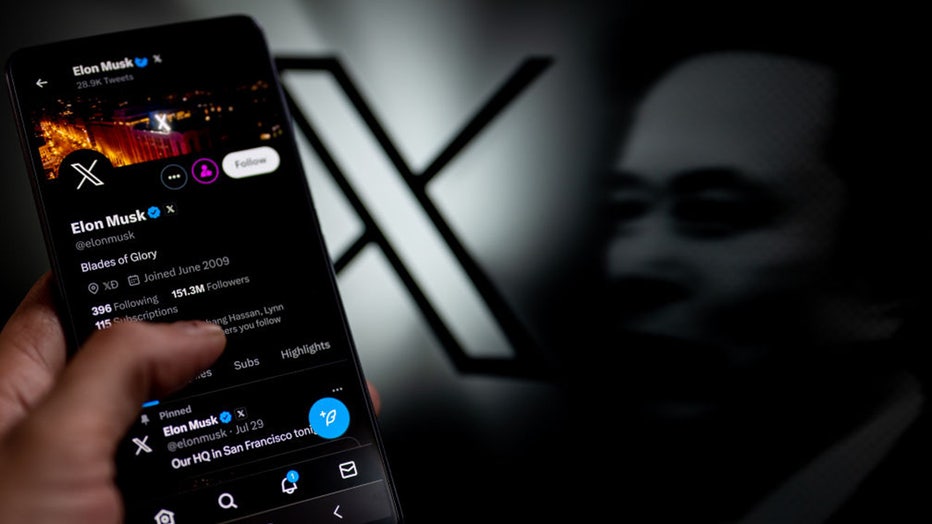 FILE - The new (Twitter) logo rebranded as X displayed on mobile. (Jonathan Raa/NurPhoto via Getty Images)
Bids for the hundreds of Twitter-era items will automatically start at $25, according to the auction and asset advisory firm's website. It also lists a 19% buyer's premium.
FOX Business reached out to X for comment regarding the auction. 
MUSK SAYS X WON'T LEAVE SAN FRANCISCO DESPITE CITY FACING 'DOOM SPIRAL'
Heritage Global Partners auctioned off Twitter office items in the past. 
The upcoming auction, like a prior one in January, has plenty of items typical of a workplace, like office chairs, technology, couches, tables and kitchen tools.
Musk took Twitter private in late October, paying an eye-popping $44 billion for the company. About 5½ months after that, he folded it into X Corp.
On more than one occasion, Musk has expressed a desire to make an "everything app" out of Twitter.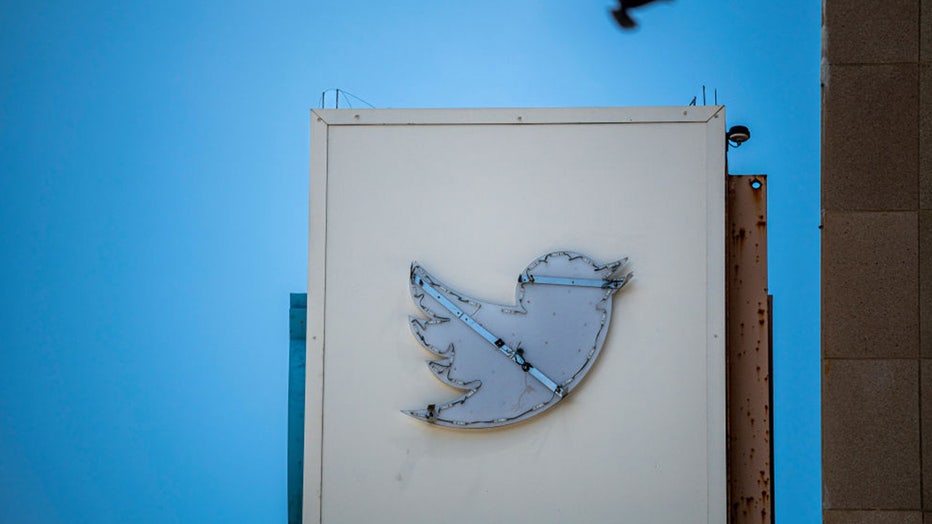 FILE - A partially removed sign at Twitter headquarters in San Francisco, California, US, on Wednesday, July 26, 2023.  (David Paul Morris/Bloomberg via Getty Images)
"X is the future state of unlimited interactivity — centered in audio, video, messaging, payments/banking — creating a global marketplace for ideas, goods, services and opportunities," Linda Yaccarino, who took over as CEO of X from Musk, wrote on the platform in July. 
"Powered by AI, X will connect us all in ways we're just beginning to imagine."
Julia Musto contributed to this report.