Motorcyclist killed on I-85 in Atlanta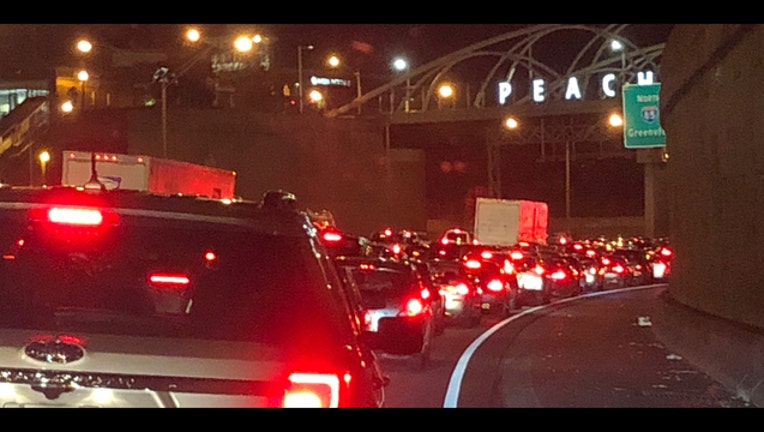 ATLANTA - A motorcyclist was killed in a crash late Saturday evening along Interstate 85 in Atlanta.
It happed around 10:30 p.m. in the northbound lanes of I-85 near the Buford Highway exit. Atlanta Police said the motorcycle and another car started speeding away together. At one point, investigators said the car struck the motorcycle causing the rider down on the roadway.
The wreck forced all northbound lanes to shut down for several hours. The lanes have since been reopened.
Officials have not yet released the name of the victim or the cause of the crash.
Police said everyone involved in the crash remained at the scene.
It was not immediately clear why the car struck the motorcycle.
The investigation is ongoing. Charges are pending.