Mother seeks charges in Stonecrest Mall melee 081715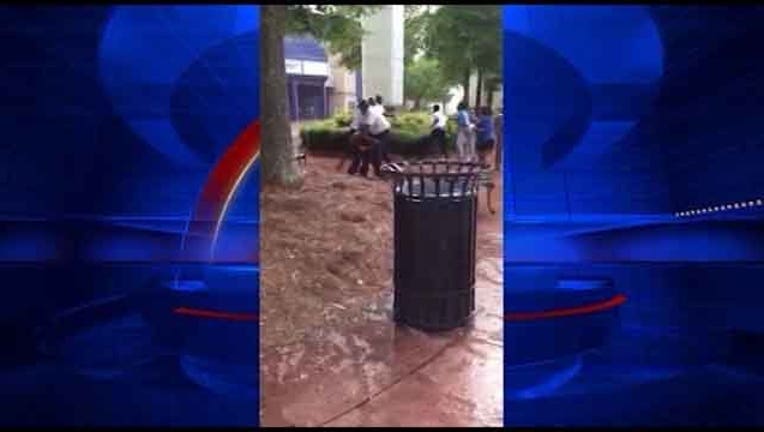 article
DEKALB COUNTY, Ga. - There's a new round in the fight over a caught on camera confrontation at Stonecrest Mall in DeKalb County.
Even though a judge declined to file charges against the security guards involved in that fight, the mother of the teen involved is still pressing for charges. She took her fight to the district attorney's office Monday.
Chavella Hamm met with DeKalb County District Attorney Robert James urging him to file child cruelty and aggravated battery charges against the three security guards. She believes the shocking video speaks for itself. The video shows the guards throwing punches at the 15-year-old boy. Hamm said the guards severely injured the teen's eye.
"He was being very irate, he was being very intimidating and abusive for no reason at all" said Hamm.
Mawuli Davis, an attorney for the Hamm family, said the guards went far beyond their authority.
"At some point adults have to act as adults" said Davis.
An attorney for the security guards has said the video does not show that the teen started the fight. A judge earlier ruled the evidence was contradictory. Hamm hopes the district attorney will consider presenting this case to a grand jury. The three guards no longer work at Stonecrest Mall.