Mother of severely beaten 6-year-old Clayton County boy denied bond
CLAYTON COUNTY, Ga. - The mother who was arrested in Clayton County after a 6-year-old boy was hospitalized because of severe beatings made her first appearance in court before Judge Keisha Wright Hill late Thursday morning.
Porshe Wells, 33, is facing multiple charges, including cruelty to children in the 1st degree and cruelty to children in the 3rd degree; contributing to deprivation of a minor; making a false statement; battery family violence; aggravated battery; and aggravated assault with a deadly weapon.
ORIGINAL STORY: Mother, boyfriend arrested after days of severe beatings leave 6-year-old with broken bones, blood clots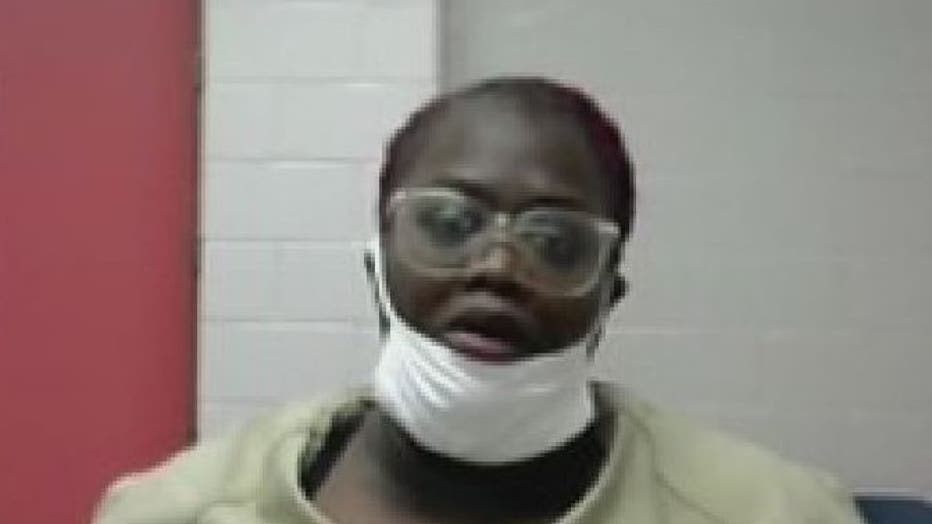 During Well's first court appearance, Clayton County Chief Magistrate Court Judge Keisha Wright Hill went through the charges and described some of the allegations against her regarding how the mother allegedly stood by and watched her small child get beat.
"The victim sustained cruel or excessive physical or mental pain by allowing her boyfriend Napoleon Ates to cause physical harm to the victim with an alleged belt and hands," Judge Keisha Wright Hill read.
Investigators describe how horrific the alleged abuse was.  "He was punching the 6-year-old like a grown man," said Sgt. Julia Isaac with Clayton County Police.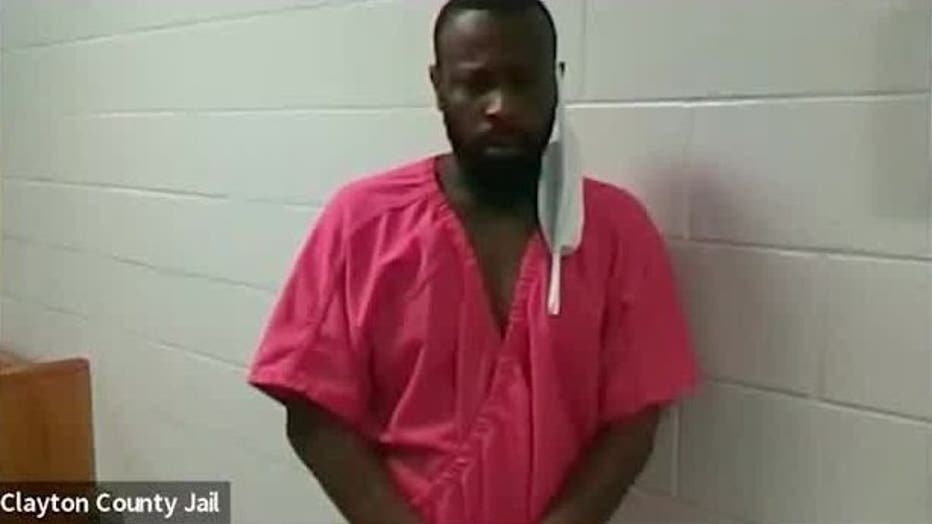 Napoleon Ates (Clayton County Sheriff's Office)
Wells received bond for each charge in amounts ranging from $2,000 to $8,000 with the exception of the aggravated assault with a deadly weapon charge for which she did not receive bond.
Police say that Wells' boyfriend Napoleon Ates, 36, accused the young boy of stealing $80 over the weekend. The boyfriend then began abusing the child for days as his mother allegedly stood by and watched.
On Sunday, the boy reportedly lost consciousness and Wells attempted to revive him with an ice bath.
On Monday and Tuesday, Wells went to work and got her nails and feet done, according to police.
The unresponsive child was brought to Children's Healthcare of Atlanta on Tuesday. The hospital notified the police of the abuse.
Ates has also been arrested and has been charged with aggravated assault, 2 counts of aggravated cruelty to children in the 1st degree, two counts of cruelty to children in the 2nd degree, cruelty to children in the 3rd degree and contributing to the deprivation of a minor.
Wells is due back in court at 8:30 a.m. July 3 for a preliminary hearing and on July 7 for a bond hearing.
Ates appeared in court on Tuesday and was granted bond. However, if he is able to post bail, he must stay away from the 6-year-old boy and he cannot return to Wells' home.