Moderna says updated COVID-19 vaccine offers 'strong immune response' to new variant
Moderna announced Wednesday that its updated coronavirus vaccine has been proven to offer a "strong human immune response" to a COVID-19 variant the CDC says "may be more capable" of infecting people who have already had the disease or have been vaccinated. 
The pharmaceutical company said in a statement that clinical trial data associated with the updated vaccine, which is pending approval from the U.S. Food and Drug Administration, "generates an 8.7-fold increase in neutralizing antibodies in humans against BA.2.86." 
"Taken together with our previously communicated results showing a similarly effective response against EG.5 and FL.1.5.1 variants, these data confirm that our updated COVID-19 vaccine will continue to be an important tool for protection as we head into the fall vaccination season," said Stephen Hoge, president of Moderna.  
"Moderna will continue to rapidly assess global public health threats and is committed to leveraging our mRNA platform against COVID-19," he added.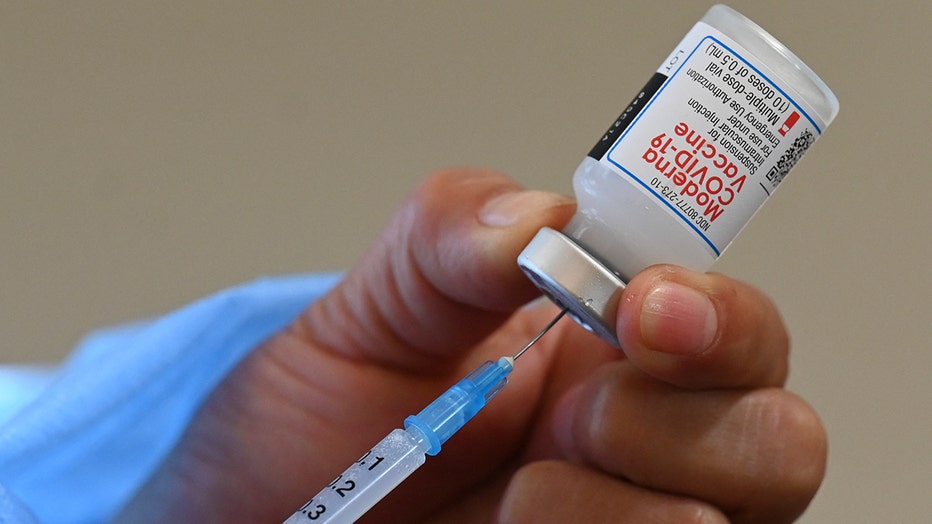 A nurse prepares a dose of the Moderna vaccine against COVID-19. (Credit: JOHAN ORDONEZ/AFP via Getty Images)
UNIVERSITY OF MICHIGAN ASKING STUDENTS WHO TEST POSITIVE FOR COVID-19 TO LEAVE DORMS, ISOLATE AT HOTELS
The Centers for Disease Control and Prevention (CDC) said as of Aug. 23, nine cases of the B.A.2.86 variant have been reported globally in the United States, the United Kingdom, Denmark, South Africa and Israel. 
"This variant is notable because it has multiple genetic differences from previous versions of SARS-CoV-2," the CDC said. 
"BA.2.86 may be more capable of causing infection in people who have previously had COVID-19 or who have received COVID-19 vaccines. Scientists are evaluating the effectiveness of the forthcoming, updated COVID-19 vaccine," it added. 
VACCINE MAKERS SEE STOCK PRICE BOOST ON BIDEN ADMINISTRATION COVID SHOT PUSH 
Moderna said Wednesday that "Public health authorities are vigilantly monitoring the BA.2.86 variant, a highly-mutated strain of COVID-19 with over 30 mutations as compared to prior Omicron strains, with some governments accelerating COVID-19 vaccination campaigns due to its potential to break through protective immunity generated from previous COVID-19 vaccination or infection." 
The World Health Organization (WHO) said in August that "More data [is] needed to understand this COVID-19 variant and the extent of its spread, but the number of mutations warrants attention." 
"WHO will update countries and the public as we learn more," its social media account said at the time.