19th-century millstone found during Atlanta BeltLine construction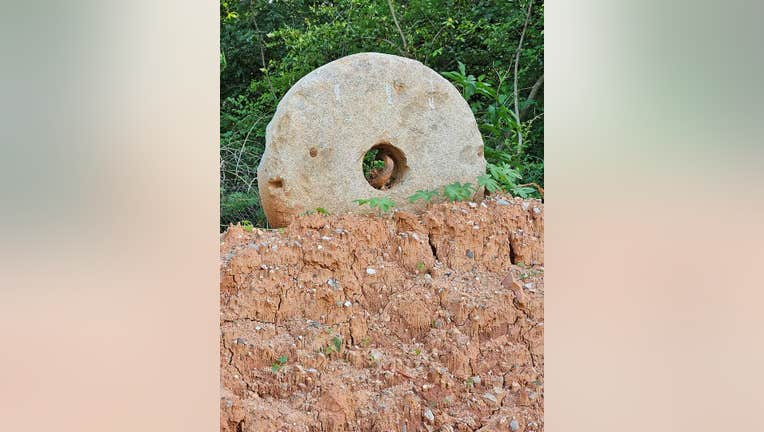 article
ATLANTA - Ongoing work on future portions of the BeltLine uncovered a piece of Atlanta history.
Workers discovered an old millstone while working behind Ansley Mall in Piedmont Heights.
Officials believe it is from Walker's Mill on Clear Creek where farmers in the area would take their cotton and grain. 
The stone could date back to the early 1800s before General Sherman's burning of Atlanta. 
The neighborhood where the stone was found was originally the Rock Springs Community and the Easton township. Both were annexed by the city of Atlanta in the early 20th century.
Officials are now working to learn more about the stone in hopes of displaying it on the trail.