Michigan State shooter: What we know about the suspect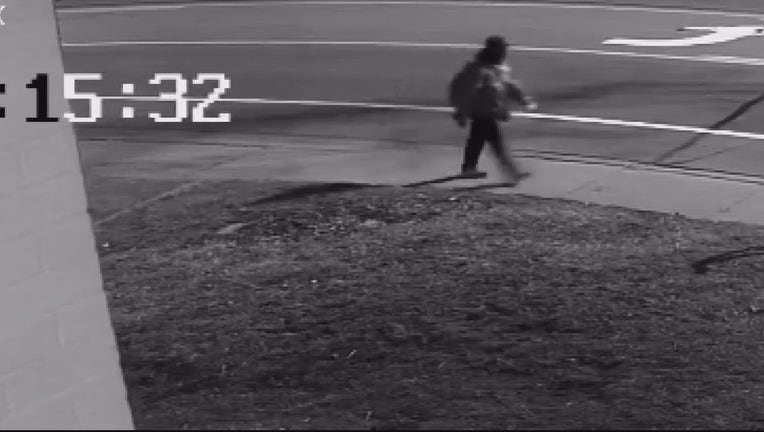 article
EAST LANSING, Mich. (FOX 2) - Gunfire erupted inside the halls of two Michigan State University buildings on Monday. It ended with three people dead and five others hospitalized with critical injuries – all of which all students – and police said they targeted by a man with zero connection to the university.
The gunman has been identified as a 43-year-old man and police said he started shooting inside of Berkey Hall just before 8:20 p.m. Monday night before moving on to the MSU Union a short walk away and shooting there as well. Both buildings are university buildings and are open to anyone to enter during regular operating hours.
Two students died at Berkey and the third was killed at the Union. 
'A nightmare happening all over again'; Students react to MSU mass shooting that left 3 dead, 5 injured
"This truly has been a nightmare that we are living tonight," said MSU Deputy Chief Chris Rozman. "But we have remained laser focused on the safety of our campus, our students, and the surrounding community."
After the shooting, the man then was on the run for several hours, parking a campus-wide and eventually larger, manhunt that included dozens of police agencies. He was ultimately found dead after taking his own life in Lansing, about four miles from campus.
His motive is still unknown, 12 hours after the shooting. As are the conditions of the five victims taken to a Lansing hospital.
Who was the MSU shooter?
MSU Police have identified the suspect as 43-year-old Anthony McRae. The Lansing native has no connection to the university as MSU Police said he was not a student or a member of the faculty or staff.
"We have absolutely no idea what the motive was," said Rozman Tuesday morning. "The 43-year-old suspect had no affiliation to the school, he was not a student, staff or faculty member."
RELATED: Michigan State University shooting motive under investigation after 43-year-old shoots 8 on campus
After the two shooting scenes, police scoured the campus in the search for McRae but he was able to slip off campus before police arrived. At 11 p.m., they released two surveillance photos of McRae as more and more police agencies arrived in East Lansing to assist with the search.
McRae was ultimately found after a tip from a vigilant resident of the community saw that photo of the possible shooter and reported it to police. Rozman confirmed a search warrant was executed at a residence affiliated with the suspect shooter.
Police still don't know why McRae opened fire on students at MSU.
FOX has learned there are no reports of mental health issues with McRae.
A neighbor told FOX 2 that the police were called on McRae because he would shoot guns out of the backdoor of his house and into the backyard.
Anthony McRae's criminal history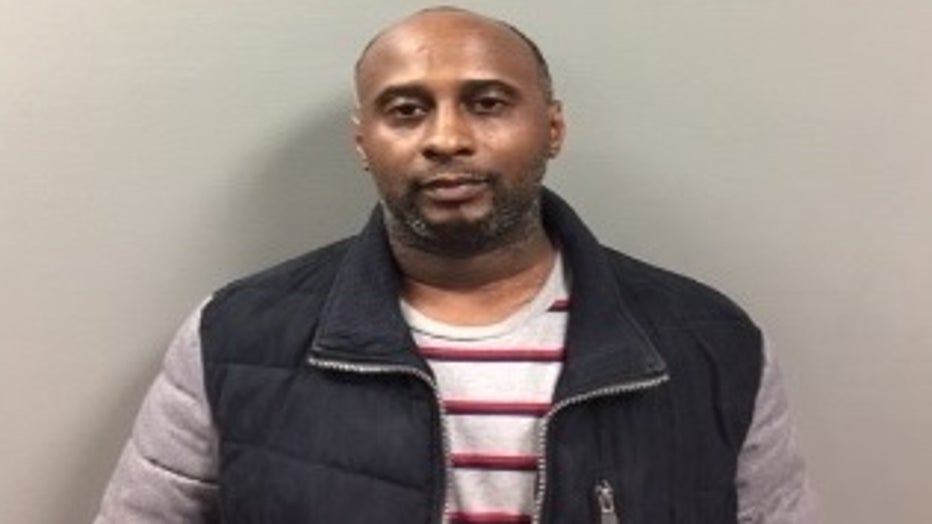 Anthony McRae, seen here in his booking photo on a weapons charge in 2019, has been identified as the shooter at Michigan State University on Monday, Feb. 13, 2023.
FOX 2 has learned that McRae has a previous felony weapons conviction of possession of a loaded gun in June 2019. In that arrest, he was found walking near an abandoned building in Lansing. 
He admitted to having a gun and said that he didn't have a concealed weapons permit. When questioned by police, he said he was walking to the store for cigarettes and feared for his safety so he brought the gun with him. 
He eventually pleaded guilty to the possession of a loaded firearm charge and was sentenced to probation from October 2019 to May 2021.
McRae was encountered by police at 11:35 p.m. in the city of Lansing and turned the gun on himself officer neared him.
According to police in Ewing, New Jersey, McRae had a note in his pocket that threatened schools there. The schools were closed on Tuesday out of an abundance of caution.
Police in Ewing told FOX 2 that McRae grew up there and they had a previous run-in with police there but it was not of major note.
He did confirm a weapon was recovered.
What was the MSU shooter's motive?
This will be one of the most asked questions.
The motive for the shooting isn't clear and likely won't be for several days.
Police said they expect the investigation to take days as they piece together what led to the shooting