Michelin announces Atlanta selected as newest destination, reveal to take place Oct. 24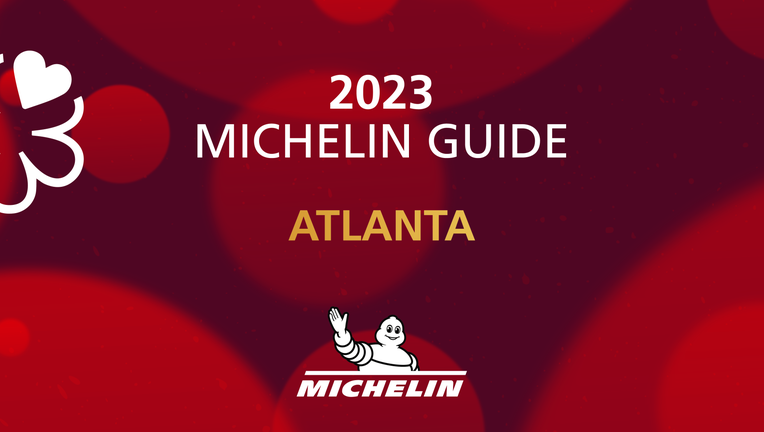 article
ATLANTA - In a groundbreaking moment for Atlanta's burgeoning restaurant scene, the prestigious MICHELIN Guide has officially designated the city as its newest North American destination. This exciting announcement was made in July, sending waves of anticipation throughout the culinary world.
The MICHELIN Guide, renowned globally as the epitome of culinary excellence, is revered for its iconic one, two, and three Michelin Stars, which serve as the gold standard for identifying restaurants that deliver extraordinary gastronomic experiences.
But that's not all; the MICHELIN Guide also features the coveted Bib Gourmand designation, reserved for select establishments offering delectable fare at affordable prices, often cherished as personal favorites by Michelin inspectors during their leisurely dining adventures.
Moreover, the guide introduces the Michelin Green Star, a prestigious accolade honoring restaurants leading the charge in sustainable gastronomy. It doesn't stop there; the guide boasts a plethora of other recommendations and special professional awards, showcasing the diversity of culinary talent.
This culinary compendium, which originated in France in 1900 under the visionary Michelin Tire founders, Andre and Edouard Michelin, initially aimed to boost tire sales but evolved into the world's culinary compass.
The MICHELIN Guide's expansion beyond France began in the 1920s when it introduced hotel and restaurant listings for Paris. In 1926, the iconic star rating system was introduced, culminating in the three-star distinction in 1936.
Fast forward to 2005, when the MICHELIN Guide made its North American debut in New York City. Since then, it has graced several other major cities, including Washington, D.C., Chicago, California, Miami/Orlando/Tampa, Florida, Toronto, Vancouver, and Colorado.
Today, the MICHELIN Guides evaluate and rate over 40,000 establishments in more than 24 territories, spanning three continents. The meticulous selection process involves anonymous inspectors, who adhere to time-tested Michelin inspection methods, ensuring a globally recognized standard of excellence.
Inspectors assess restaurants based on five key criteria, carefully defined by Michelin: product quality, mastery of culinary techniques, harmony of flavors, the chef's distinctive voice and personality expressed through cuisine, and consistency across the entire menu.
To uphold the utmost objectivity, Michelin inspectors pay their bills in full, ensuring that only the quality of the cuisine influences their evaluations. Importantly, restaurants are never aware of their consideration for inclusion in the MICHELIN Guide.
The culinary world of Atlanta now eagerly awaits the grand reveal scheduled for Oct. 24 at the iconic Rialto Center for the Arts. Chefs from across the city will gather, invited to the grand celebration where they will discover if their restaurants have secured a star, a coveted Bib Gourmand, or any other distinguished MICHELIN Guide honor. This event promises to be an exclusive affair, with attendance granted solely by invitation.