Miami TSA officers busted allegedly stealing from flyers during airport screenings
Three TSA officers at Miami International Airport were arrested last week for allegedly stealing from airline passengers, including swiping hundreds of dollars in cash from a man's wallet. 
Josue Gonzalez, 20; Elizabeth Fuster, 22; and Labarrius Williams, 33, were charged with organized scheme to defraud, according to Miami-Dade county jail records. They were booked into Turner Guilford Knight Detention Center.
The arrest affidavits state that Miami International Airport authorities began investigating several reports of theft at Security Checkpoint E, where the officers were stationed.
Gonzalez, Fuster and Williams were captured on surveillance footage working together to steal from passengers as they went through routine TSA screening checks, arrest reports show, according to NBC Miami. 
FLORIDA ONLYFANS MODEL COURTNEY CLENNEY TO ATTEND COURT HEARING FOR NEGLIGENCE IN FATAL STABBING CASE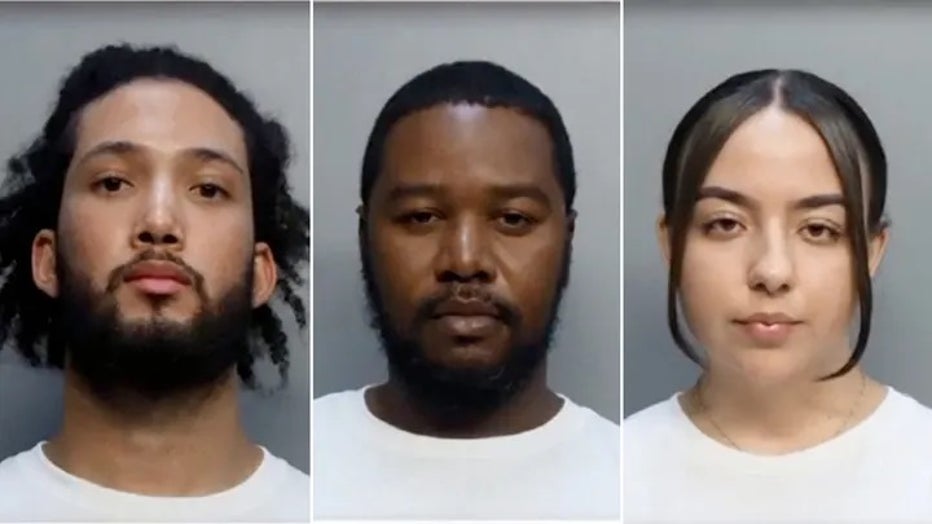 From left, Josue Gonzalez, Labarrius Williams and Elizabeth Fuster were arrested after allegedly stealing from airline passengers. (Miami-Dade Corrections & Rehabilitation Center)
Security footage at the checkpoint reportedly showed that while some of the officers attempted to distract passengers as they went through screenings, the others would rifle through passengers' belongings in search of money.
In one instance, the three culprits managed to steal $600 from a single passenger's wallet. Cameras reportedly caught them engaging in multiple other instances of theft.
TEEN AIRLINE PASSENGER CHANGES SEAT AFTER 'PLUS-SIZED' TRAVELERS CROWD HER, GETS GRIEF FOR 'FATPHOBIA'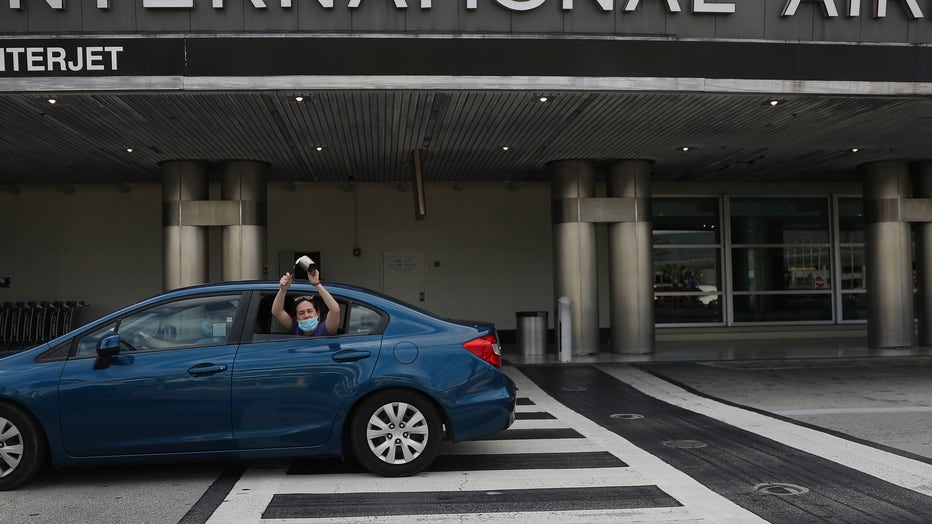 A caravan protester bangs on a pot as she participates in a protest at the Miami International Airport on May 12, 2020 in Miami, Florida. (Photo by Joe Raedle/Getty Images)
"The Transportation Security Administration holds its Transportation Security Officers (TSOs) to the highest professional and ethical standards and has no tolerance for misconduct in the workplace," TSA said in a statement relayed to Fox News Digital. 
"We actively and aggressively investigated these allegations of misconduct and presented our findings to MDPD, and are working closely with them. Any employee who fails to meet our fundamental ethical standards is held accountable."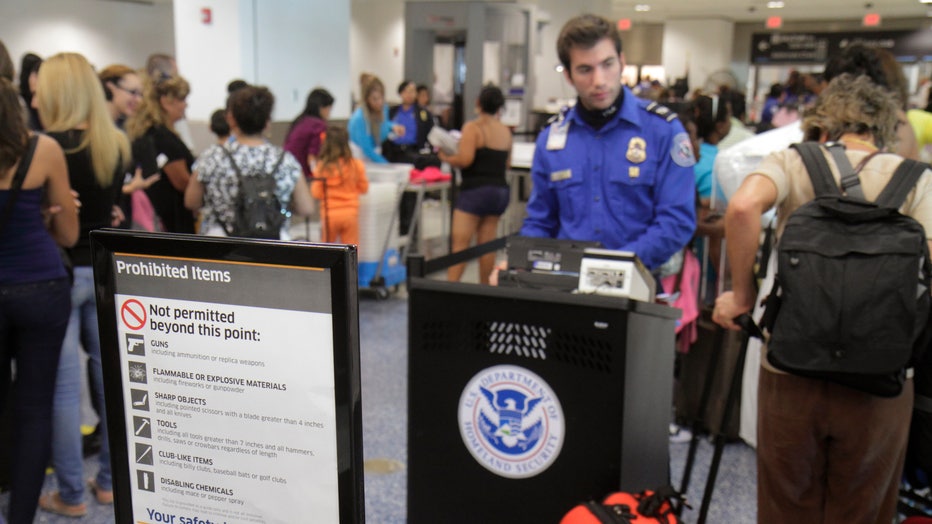 TSA screening area at Miami International Airport (Photo by: Jeffrey Greenberg/Universal Images Group via Getty Images)
After a formal interview process at the TSA Command Center, according to the reports, Gonzalez and Fuster waived their rights and provided written confessions. Williams, however, did not waive his rights and provided no communication.
Fox News Digital reached out to the Miami International Airport for comment, but did not receive a response before publication.
Fox News Digital's Emily Robertson and Peter Petroff contributed to this report.