Metro Atlanta high schoolers win rocketry championship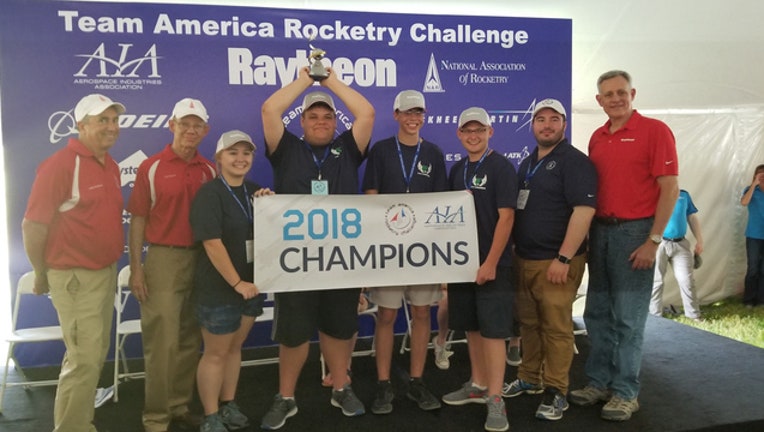 They aimed for the sky, and the Creekview Aeronautics Team didn't miss at the Team America Rocketry Challenge.
App users: View full article here
The talented metro Atlanta high schoolers have won the national championship this weekend and will be representing the U.S. in the International Rocketry Championship outside of London. They took home the grand prize of $20,000.
This is not the first time the team, coached by Tim Smyrl has won the championship. They qualified for the challenge in 2014 and won two years later.
RELATED: Metro Atlanta students aim skyward for national honors
Smyrl told FOX 5 it's a program that's unique but inspires a future generation of scholars and leaders.
"The best thing is when they come back from a couple years in college and they are aerospace engineering majors, chemical engineering majors, we even had one girl who led our national championship team and she is an art major at SCAD. So they go to all different areas but it teaches them how to problem solve and ultimately be successful."
All of us here at FOX 5 Atlanta are wishing them the best of luck in England!