McDonough Couple, Married at 77: 'It was Love at First Sight'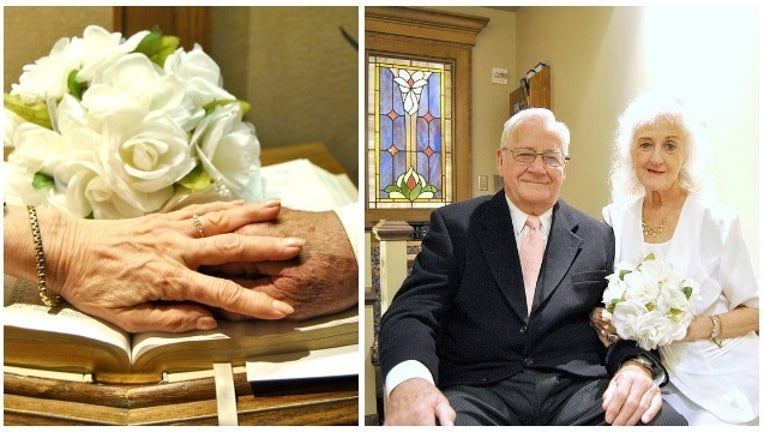 article
HENRY COUNTY, Ga. - A McDonough couple not only proves that true love does exist, but that you can find your soul mate at any age.
According to Clayton News Daily, Bill and Carol Wingard, both 77-years-old, had only known each other for a little more than a month but said it was love at first sight.
They met at a Henry County Walmart. Carol, who had been a widow for 26 years, was at the store shopping with a group of women from her church, but finished early so she sat near the front door and waited on them. She was using a walker with a seat due to a foot problem and had her grocery bags piled around her. Bill spotted her and asked if she needed help carrying her groceries.
"I thought, well, at 77 I guess I'll let myself get picked up," she told Clayton News Daily.
Bill said he's a Christian man and tries to help people.
"Plus, she was a blonde," he added.
From that moment on, they were inseparable. Soon after, they got married in the tiny chapel at Piedmont Henry Hospital on August 26.
"I knew I wanted to marry her," Bill said. "I swept her off her feet."
Bill, who had been divorced for eight years, told Clayton News Daily they have been having more fun than a barrel of monkeys.
"We've been blessed all the way," said Carol.
The Wingards said they feel like they're on cloud nine. They have a second wedding planned for friends and family on Saturday at First Christian Church.
"We are one heart, and I want the world to know," Carol said. "And we want people to know life can be wonderful and full of joy no matter what age you are."