Mayor: "Most horrific day in the history of Orlando"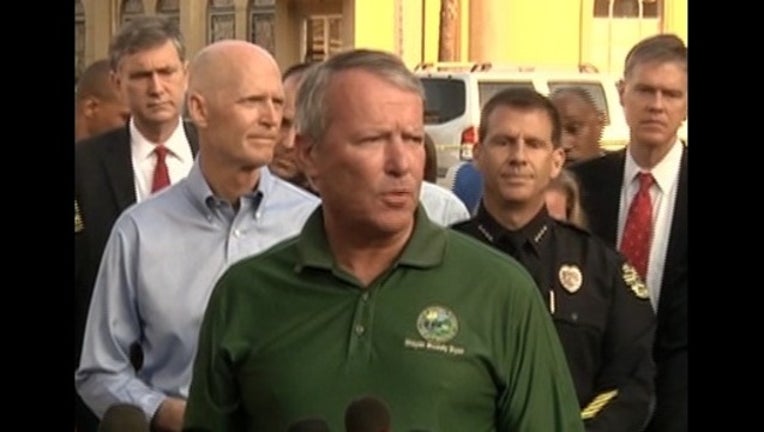 Orlando's Mayor calls the Sunday morning nightclub shootings the "most horrific day in the history of Orlando, but adds he's proud of how his community together.
Mayor Buddy Dyer started a Monday morning news conference with elected and law enforcement officials to update information on what's being called the deadliest mass shooting in modern U.S. history.
Mayor Dyer said authorities have identified 48 of the 49 victims killed by 29-year-old Omar Mateen, who died in a shootout with police after SWAT teams raided the nightclub.
Below is the statement read by the mayor at the news conference:
"Yesterday was the most horrific day in the history of the City of Orlando. And yet, I stand here today even more proud of our community because they came together, united to support the families and friends of the victims."
"We learned of the heroic acts of our Orlando Police Department as well as other law enforcement, as well as our citizens as hundreds of lives were saved throughout the night. And the medical personnel that saved so many lives that were transported to the hospital are heroes."
"I cannot imagine being one of the parents or being one of the loved ones who learned your loved one was deceased."
"The FBI did an unbelievable job clearing the scene. By 11 p.m., all victims were removed from the scene by FDLE. I want to complement the medical examiner and FDLE for the work they did all night long, making identifications of victims and notifying next of king. Forty-eight of the 49 victims have been identified. Twenty-six next of kin have been notified, with more to come."
The number to call for families is 407-246-4357.  Monday morning, the City of Orlando had listed the names of 26 victims on their website.