Maxine Waters calls for Trump impeachment: 'He is dangerous'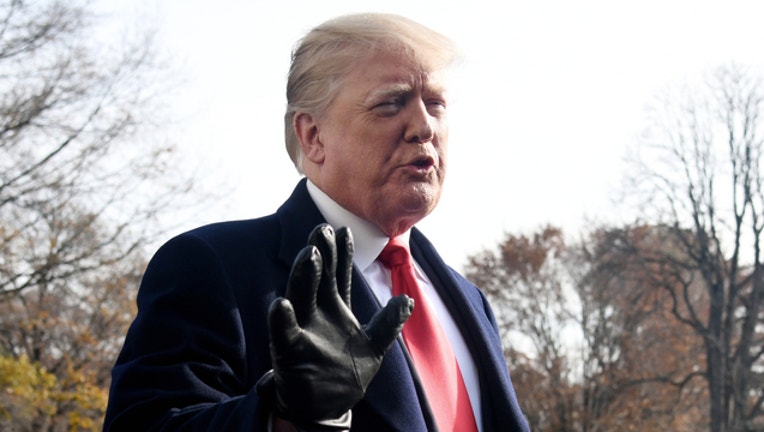 article
FOX NEWS - Rep. Maxine Waters said late Wednesday that Democrats who are acting sheepish about impeaching President Trump may be doing so out of fear of a "revolt."
MSNBC host Chris Hayes said Trump was "all but accused of committing a federal felony" in the Michael Cohen case before the U.S. Attorney's Office in Lower Manhattan.
Waters, the potential incoming House Financial Services Committee chairwoman, nodded and said Trump is "a criminal" and "deserves to be impeached."
She blasted several Republican senators, including John Thune of South Dakota and Orrin Hatch of Utah, for continuing to support the president in the wake of what she considered impeachable offenses relating to the Cohen case.
"Just watching those members of the Senate basically make excuses... is pathetic," she said. "They don't care about the rule of law."
Waters said Trump "created this hush money" that was used to pay off women he allegedly had affairs with prior to being elected president.
"Trump would like to redefine the law," she said, adding that many Democrats are afraid of being seen as "overstepping" their bounds and "causing backlash."
"Maybe they don't want to fail at [impeachment]. They believe Trump will cause a revolt, you talk about violence."
Waters referred to a recent Reuters interview in which Trump said he is "not concerned" about impeachment because "I think people would revolt if that happened."
Waters continued to rip Trump, adding that he "loves dictators" and "aligned himself with the enemy, referring to Russian President Vladimir Putin.
She said the Constitution gives lawmakers in the House the responsibility to bring impeachment charges against those guilty of high crimes and misdemeanors.
"I started this a long time ago, and I'm sticking with it," she told Hayes.