MARTA bus drivers receive 'Million Miler' award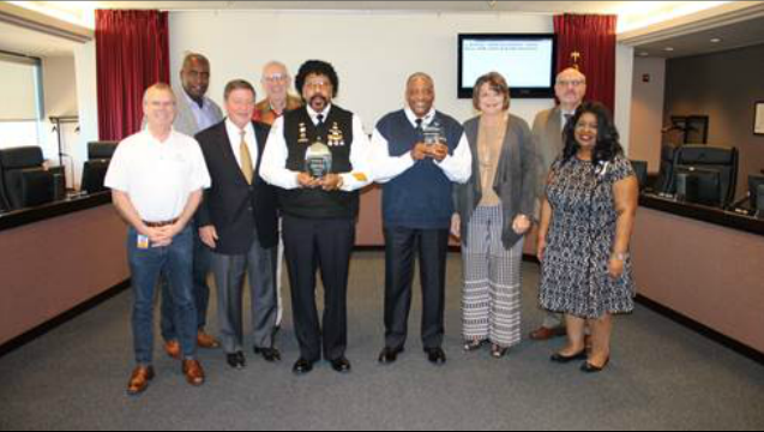 article
ATLANTA - The Metropolitan Atlanta Rapid Transit Authority is honoring two of their veteran drivers who have driven millions of miles without a preventable incident.
Bus operators Arluther Deadwyler and Coy Dumas Jr. received MARTA's Million Mile Safe Driver Award for each of their service to the company, which spans more than four decades.
"I'm thankful to have been recognized," said Deadwyler, who has driven more than 1,290,000 miles incident free, in a press release. "We have a job to do and rules to guide our work that puts safety first. There's no better feeling than being appreciated for the work we do."
Dumas, who has traveled more than 1,290,000 miles incident free, said he considers mentorship his greatest on-the-job accomplishment.
"The work we do here is on the same level as emergency teams because we carry the most valuable cargo — human lives, and one of my many roles is being an instructor and a mentor," Dumas said.
MARTA General Manager and CEO said, "Our operators play an essential role helping more than 400,000 MARTA travelers reach their destinations safely on a daily basis. I applaud Mr. Deadwyler and Dumas for their ongoing commitment to being a shining example of exemplary safety and customer service to our riders."
SEE ALSO: Dorothy Heights 'forever' stamp to be dedicated in Atlanta