15-year-old shot in face over holiday weekend in Marietta dies
MARIETTA, Ga. - A Cobb County Police are investigating the circumstances of a 15-year-old boy who was shot in the face over Memorial Day weekend. Police say he was rushed to the hospital where he later died from his injuries.
The shooting happened around 11:35 a.m. Sunday along Quiet Creek Court in Marietta.
Neighbors say they heard police cars and EMS race down the street to a home at the very end of the cul-de-sac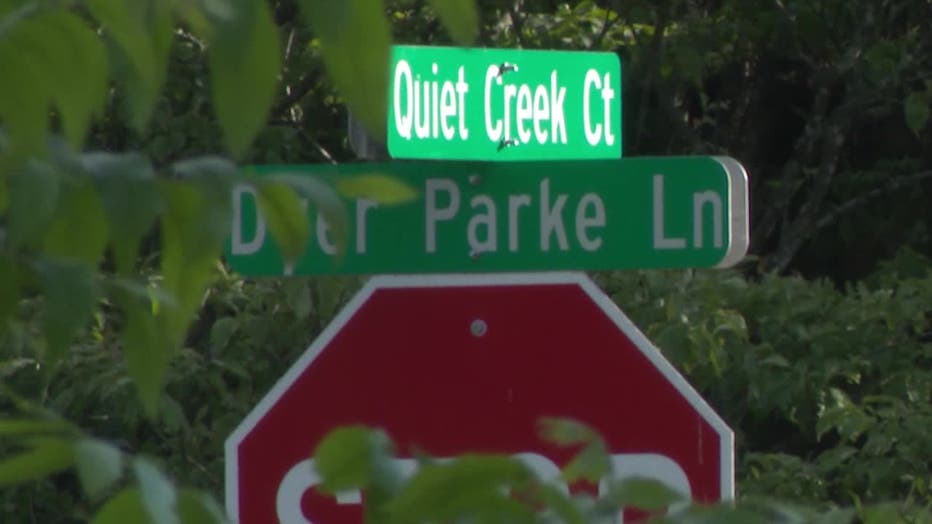 Police say the shooting happened on Quiet Creek Court around 11:30 Sunday morning. (FOX 5 Atlanta)
According to Cobb County Police, officers were responding to a 'trouble unknown' call where they found the boy.
"To hear someone lost their life? That's awful," said Marcus Clark who lives in the neighborhood.
Clark says in the 20 years he's lived in the neighborhood there have been less than a handful of problems. He says two of those incidents were just this year when there were two drug raids on Quiet Creek Court. He says he never imagined there would be a deadly shooting.
"As a community we'd like to know what's going on in the neighborhood," said Clark.
Police say the shooting happened on Quiet Creek Court around 11:30 Sunday morning.
Authorities have not released the teen's name, but say next of kin has been notified. FOX 5 learned he was a Cobb County Schools student.
The school district released the following statement:
"We are saddened whenever tragedy affects our community.  Our thoughts and prayers are with their loved ones."
"I would say to the parents, I'm praying for you, and I'm sorry for your loss," said one woman who did not want to be identified.
"I'd like to know who it was to talk to the family to see if there's anything I can do," said Clark.
Details on what led up to the shooting were limited. No word on if any arrests have been made.
The incident is still under investigation.
Anyone with information regarding this incident is asked to contact the Cobb County Police Major Crimes at 770-499-4111.