Man who jumped from I-85 to avoid capture in custody
ATLANTA - A man who jumped off Interstate 85 to avoid police capture is in custody, according to officials.
Atlanta police tell FOX 5 that Davaugh Clarke, 25, turned himself in Friday at police headquarters.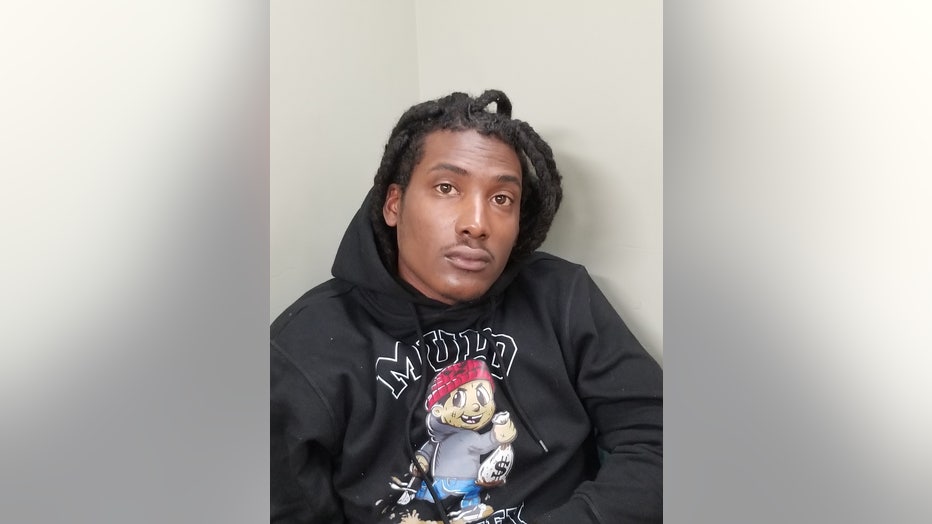 Davaugh Clarke, 25, turned himself in Friday at police headquarters (Source: APD).
His charges include: 
-Speeding (40-6-181)
-Failure to report accident (40-6-273)
-Too fast for conditions (40-6-180) 
-Improper/erratic lane change (40-6-48)
-Reckless Driving (40-6-390)
-Willful Obstruction of Law Enforcement Officers (16-10-24.a)
-Pedestrian Darting Out In Traffic (40-6-91.b)
-Possession of Marijuana with the intent to distribute (16-13-30)
-Possession of a Firearm during/attempt to commit certain felonies (16-11-106)
-Failure to Report Striking a Fixed Object (40-6-272)
MAN JUMPS FROM INTERSTATE TO AVOID CAPTURE
It all started with Atlanta police running radar on the side of the road. An officer caught a speeder, then jumped in his patrol car. 
Shortly after, police spotted a crashed Infinity sedan and a man running down Interstate 85. Officers said the man jumped over the side of the barrier, an approximately 40-foot drop, and they still haven't caught up with him. 
Police said the man got up after jumping and ran into the woods. Officers eventually got down there and found a gun as well as a small number of narcotics inside the vehicle.
DOWNLOAD THE FOX 5 ATLANTA NEWS APP
Clarke was taken to Grady Detention with non-life threatening injuries, and authorities said he will be transported over to the Fulton County Jail.