Man sings 'God Bless America' inside Walmart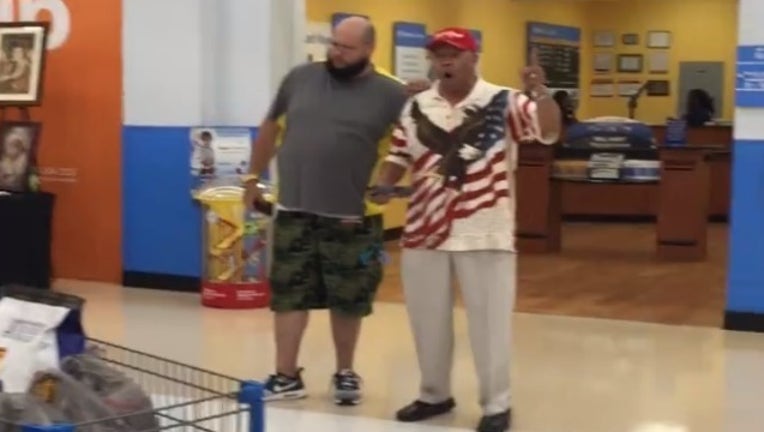 article
It's not hard to see why this video went viral over Memorial Day weekend.
It features a man singing God Bless America at a Wilmington, North Carolina, Walmart on Saturday.
The man, dressed in an American flag t-shirt, belted out the patriotic song a cappella near the checkout lines, drawing a big round of applause from the delighted shoppers.
Commenters pointed out that they've seen the same man singing in other area stores around the holidays. Another person posted a video of the man singing in a Golden Corral.
Watch him belt it out...