Man accused of stealing fuel, assault gas station owner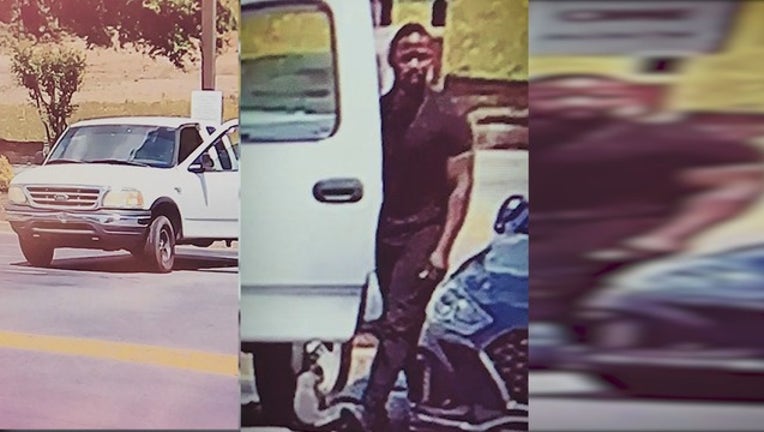 FAIRBURN, Ga. - First, he stole thousands of gallons of diesel from a gas station and then beat up the owner who followed him, according to police. If that wasn't enough Fairburn Police said the fuel fiend then ran over the owner with his truck.
"He's actually opening the door of the station owner's car, reaches into the car and starts attacking him," said Interim Fairburn Police Chief Anthony Bazydlo, as he points to a computer screen playing a video of the violent encounter.
The life or death scene played out at a hotel driveway in Fairburn where Bazydlo said a thief who had just stolen hundreds of gallons of diesel brutally attacked the gas station owner who had followed him in his car.
After the beat down, the violent villain took it one step further by backing his pickup truck over the owner's arm.
"I believe he has a concussion and then, of course, the crush injury from being run over partially run over. He could have run over him right and killed him there on the spot and the guy never even stopped to look or to check," said Bazydlo.
He said the confrontation started at a SunPetro gas station less than a mile away from where the man driving the white Ford F-150 tampered with diesel pump number three.
Bazydlo said the cruel crook had filled up a large fuel storage tank on his truck previously over the last couple of days and had come back to steal again.
"As long as he pumped one penny's worth of gas he was able to pump an unlimited amount of fuel. He was able to pump between three and four hundred gallons of diesel at a time," said Bazydlo.
While police are holding back on specifics of how the fuel fiend stole all the diesel they do say it's likely he's done this before elsewhere in metro Atlanta.
"I don't know how he managed to get the gas so I don't know. I pay for mine," said 'Raymond' a customer at the gas station.
Fairburn police want to arrest the guy before he steals again or worse unleashes his fury again.
"If you don't get him he's gonna get somebody else," said Raymond.
Fairburn Police said the white Ford F-150 is a late model truck from 1997 to 2003.
Anyone with information is asked to call Fairburn Police or Crime Stoppers at 404-577-TIPS.
There is a $2,000 reward and tipsters can remain anonymous.
The owner of the gas station told FOX 5 News he is out of the hospital but didn't remember much of the violent ordeal. He said he hopes police make a quick arrest.
Fairburn Police encourage anyone who has any kind of a similar encounter to call them and to avoid any confrontation.
RELATED: Police: man wanted for stealing fuel, running over gas station owner