Low rating force changes at Atlanta VA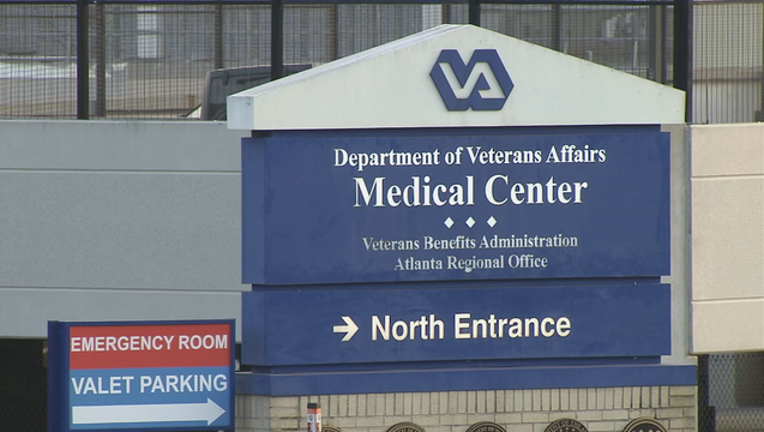 article
ATLANTA - Huge developments in the leadership at Atlanta VA Health Care System. The Department of Veterans Affairs announced temporary changes to the top brass in Atlanta after receiving low ratings.
"As Secretary Wilkie has said, Veterans deserve the best healthcare possible, and the steps we are taking today are designed to ensure that's exactly what the Atlanta VAMC is providing," Veterans Integrated Service Network 7 Director Leslie Wiggins was quoted as saying in a release sent to FOX 5 News.
The VA launched an investigation following the drop in ratings. It will be conducted by the department's Office of Accountability and Whistleblower Protection and the Veterans Health Administration's Office of the Medical Inspector.
"To be clear, this is not an indication of misconduct on the part of any Atlanta VAMC employee. Rather, we are making these changes out of an abundance of caution so that Veterans can have the utmost confidence in the facility's commitment to quality of care," Wiggins was quoted as saying.
The changed include the following moves:
Chief of Staff David Bower has decided to retire, and Dr. Ashley Slappy will serve as acting chief of staff
Deputy Chief of Staff Sanjay Ponkshe will be detailed to a staff position in primary care
Emergency Department Chief Robert Forster will be detailed to a staff position in Tele-Urgent Care, and Dr. Melissa Stevens will serve as acting emergency department chief
Clinical Access Services Chief Lee Singleton will be detailed to the Veteran Experience Office and Ms.Tammy Robinson will serve as acting clinical access services chief
Primary Care Chief Raman Damineni voluntarily stepped down to a primary care staff position, and Dr. Cedrella Jones-Taylor will serve as acting primary care chief
"Upon the conclusion of the OAWP and OMI investigations, which are expected to take approximately 30 days, we will reevaluate the Atlanta VAMC's leadership needs," Wiggins said.