LEGO wheelchair built for injured turtle at Maryland Zoo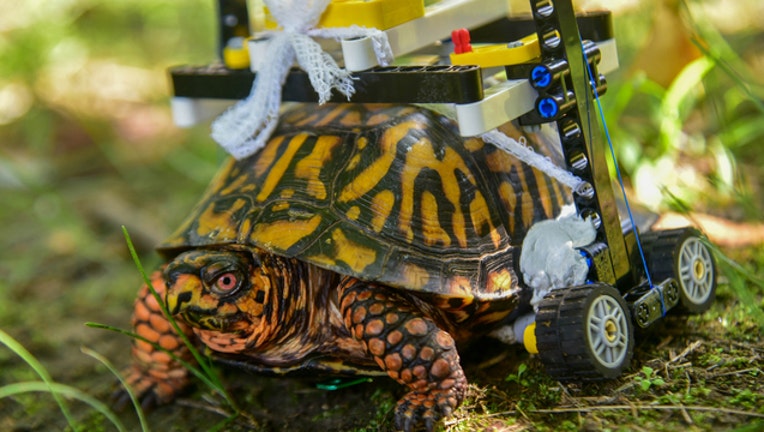 article
BALTIMORE - An injured wild eastern box turtle at the Maryland Zoo is on the mend after a wheelchair was built for him using LEGOs.
The zoo said the turtle was found in Druid Hill Park by a zoo employee and brought to its hospital for treatment.
The zoo's veterinary team performed surgery to stabilize the turtle's broken shell, which is now being held together by metal bone plates, sewing clasps and surgical wire.
Zoo officials said the turtle's shell needed to remain off the ground as it recovers so they asked a LEGO enthusiast to build him a custom wheelchair.
Zoo officials were happy to report that the turtle is growing accustomed to his new wheels and the design of the wheelchair allows him to exhibit his natural behaviors. The turtle is expected to remain in the LEGO wheelchair into the spring, the zoo said.