Jury hears closing arguments; Sneiderman doesn't testify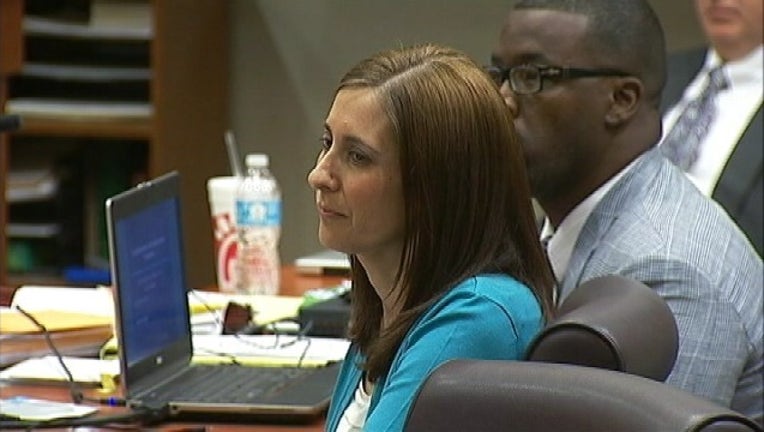 article
Jurors began deliberations in the Andrea Sneiderman trial on Thursday.

Sneiderman is accused of lying to police and jurors about the 2010 murder of her husband, Rusty Sneiderman. He was gunned down outside a Dunwoody daycare.  The widow's former boss, Hemy Neuman, was convicted in Rusty's death.

Investigators have alleged that Neuman was romantically involved with Andrea Sneiderman, a charge the mother of two has denied.

Prior to closing arguments, Andrea Sneiderman told the judge that she would not be testifying on her own behalf.

Closing arguments in the Andrea Sneiderman perjury trial got underway shortly after 1 p.m. Thursday, with the defense attorney Thomas Clegg: "Hemy Neuman has already been convicted. You should ask yourself, 'What on Earth are we doing here?'"

Clegg said that prosecutors and investigators are attempting to blame Andrea Sneiderman for not solving Rusty's murder sooner.

"Andrea Sneiderman gives Hemy Neuman on a silver platter and that is not good enough because they cannot ask follow-up questions," said Clegg.

Clegg blasted the testimony of Shayna Citron, a former friend of Andrea who tearfully testified that she had "checked out" of her marriage weeks before Rusty Sneiderman was murdered. Clegg implied that Citron was playing to the television cameras, painting her as a fame-hungry drama queen.

In his closing statement, DeKalb County District Attorney Robert James called Andrea Sneiderman "a liar."

James claimed that Sneiderman lied to her friends, family, police and the jury in Neuman's trial.

The jury spent about an hour deliberating on Thursday before recessing for the day. They'll resume on Friday.
Sneiderman faces a 13-count indictment.
Material from the Associated Press was used in this report