Johannesburg, South Africa, gets first snow in more than a decade: 'It's just amazing'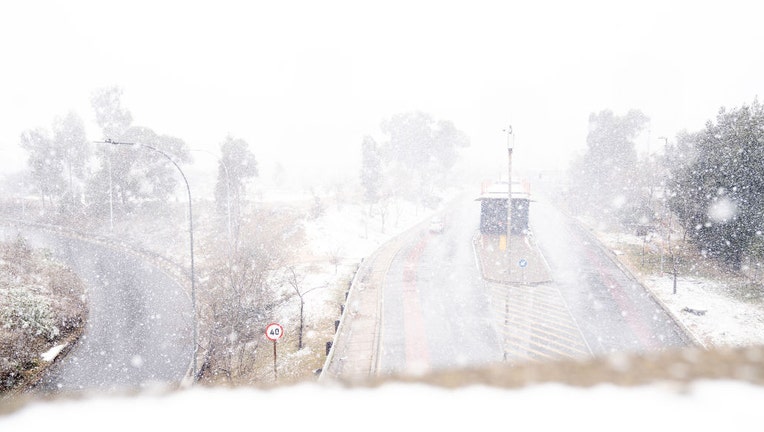 article
JOHANNESBURG, South Africa - While much of the U.S. sweats in unrelenting record heat, South Africa is experiencing the other end of the scale: a rare snowfall.
As the Southern Hemisphere sits in the heart of winter, Johannesburg picked up snow for the first time in more than a decade Monday. Its last recorded snowfall was in August 2012, according to data from Iowa State University's Iowa Environmental Mesonet.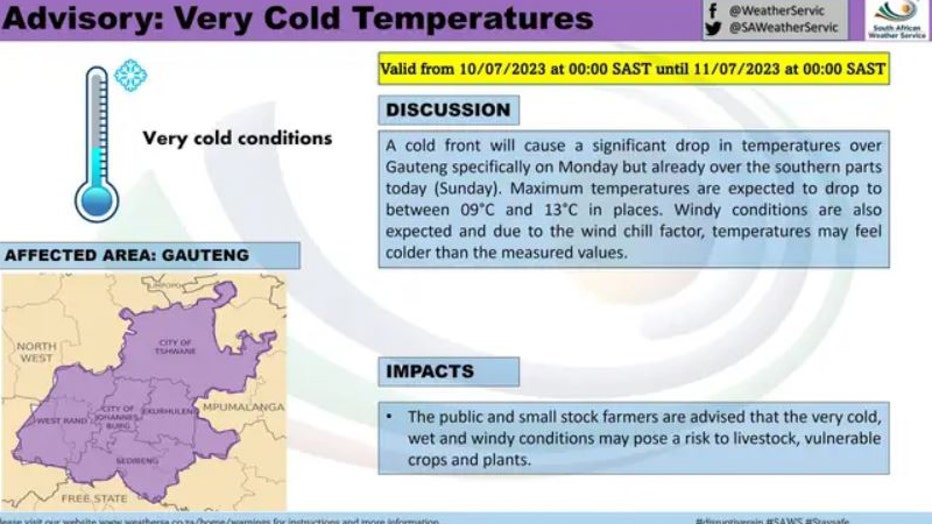 Cold temperature warnings issued by the South African Weather Service on July 10, 2023. (FOX Weather)
"It's something that doesn't happen each and every time," Amos Chapoto told Reuters. "It's just amazing; the weather looks beautiful, you know."  
For many children, it was the first time they had ever seen snow.
A man walks on a pathway as snow falls in Delta Park, Johannesburg, on July 10, 2023. (WIKUS DE WET/AFP via Getty Images)
"I would maybe do things we used to see in cartoons," student Makondelela Mutchia said to Reuters. "Making snow angels and whatnot."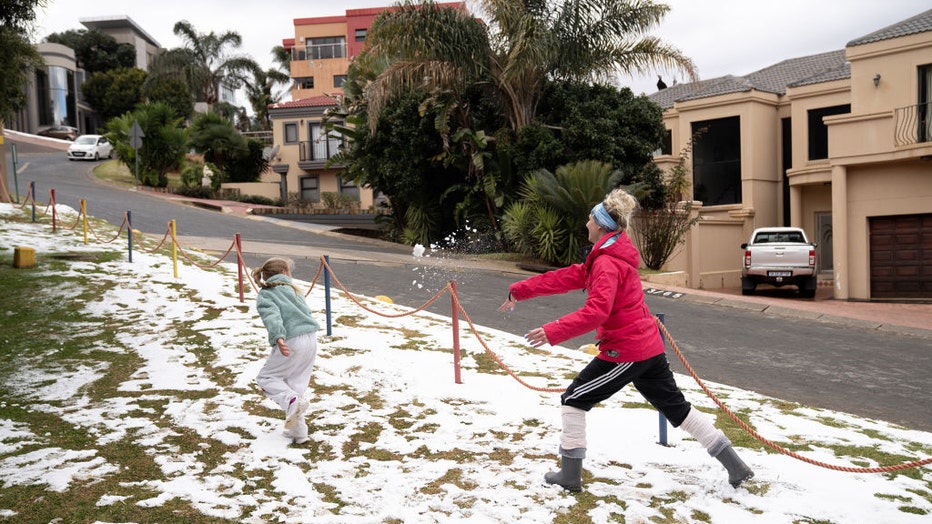 People enjoy the snow after a snowfall in Johannesburg, South Africa on July 10, 2023. (Shiraaz Mohamed/Anadolu Agency via Getty Images)
A fairly potent and strong cold front swung through the region Sunday, bringing unseasonably cold air into the region for snow, according to the FOX Forecast Center.
THESE ARE THE 7 SNOWIEST CITIES IN THE US
Wind chills dropped to 13 degrees in Johannesburg Monday morning, and the South African Weather Service issued warnings for extreme cold to impact both people and livestock.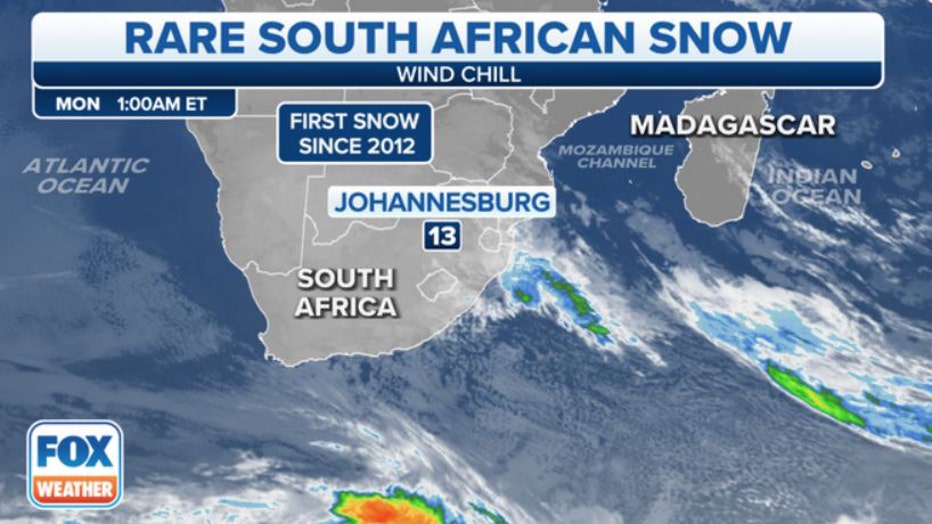 Satellite image showing winter storm reaching South Africa on July 10, 2023. (FOX Weather)
But for many in Johannesburg, the rare snowfall was a welcome sight.
"It feels amazing," Pule Magolego told Reuters. "We hardly see some snow on this side."
The bitter chill was short-lived, and temperatures were set to warm into the 50s and 60s this week, with low temperatures climbing back to the upper 30s and lower 40s.