JetBlue, American Airlines ending popular benefits as alliance winds down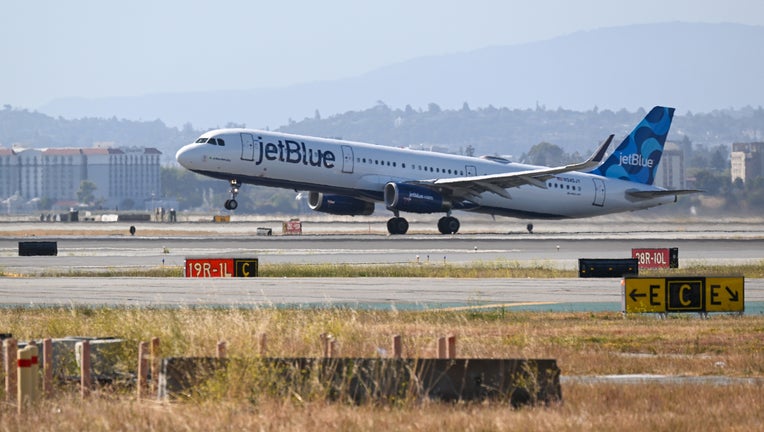 article
JetBlue Airways on Friday announced that it is dropping popular benefits with American Airlines this month after being forced to wind down their two-year partnership. 
Starting July 21, the two carriers will no longer be able to sell tickets on each other's flights, an arrangement called codesharing, JetBlue said. The carriers will also be ending reciprocal loyalty benefits.
The moves come after a federal judge ruled in May that the Northeast Alliance between JetBlue and American, which began in 2021, violates U.S. antitrust law. 
AMERICAN AIRLINES, JETBLUE PARTNERSHIP VIOLATES ANTITRUST LAWS, JUDGE RULES
If customers already booked their travel plans, TrueBlue or AAdvantage numbers will need to be added to the booking before July 21 in order for them to earn points, tiles and reciprocal perks.
An American Airlines plane lands on a runway near a parked JetBlue plane at the Fort Lauderdale-Hollywood International Airport in Fort Lauderdale, Florida, on July 16, 2020. ( Joe Raedle/Getty Images / Getty Images)
TrueBlue points can still be accrued for all tickets purchased prior to July 21. However, their TrueBlue number needs to be added to the booking before July 21. 
JETBLUE TO END ALLIANCE WITH AMERICAN IN AN ATTEMPT TO SAVE SPIRIT MERGER
"With the court's recent ruling and the termination of the NEA [Northeast Alliance], we have to sunset them in short order," said Dave Fintzen, vice president of Northeast Alliance, JetBlue. 
American Airlines said Friday that this is just the first step in the wind-down process that will take place over the coming months. 
"We will continue to work with the JetBlue team to ensure customers who have existing codeshare bookings can travel seamlessly without disruption to their travel plans," the carrier said. 
Earlier this month, JetBlue announced that it will not appeal the federal judge's ruling blocking the partnership with American and will instead focus on salvaging its proposed purchase of Spirit Airlines.
The federal government sued to block both the JetBlue-American partnership and JetBlue's agreement to buy budget carrier Spirit for $3.8 billion on grounds that they would hurt competition.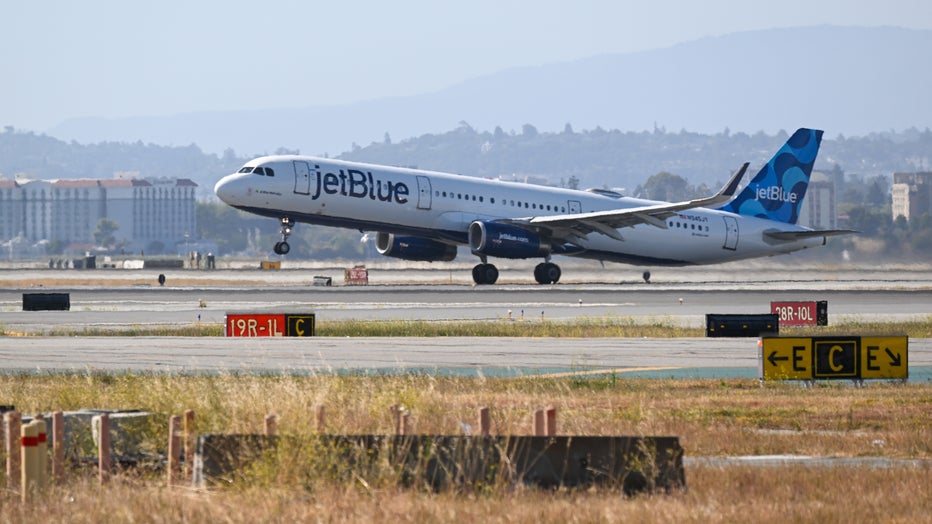 A JetBlue passenger plane takes off from San Francisco International Airport (SFO) in San Francisco, California, United States on June 21, 2023. (Photo by Tayfun Coskun/Anadolu Agency via Getty Images)
American said it respects JetBlue's decision "to focus on its other antitrust and regulatory challenges," but it will press ahead with its own appeal in the case.
The Associated Press contributed to this report. 
LINK: Get updates and more on this story at foxbusiness.com.