Excessive Heat Warning in effect for most of Georgia; What you need to know
ATLANTA - It's going to be very hot and humid day in metro Atlanta and North Georgia Monday. 
An Excessive Heat Warning is in effect from 10 a.m. to 8 p.m. Monday for most of Georgia and the metro Atlanta area. It is expected to feel as hot up to 111 degrees in parts of the state.
The parts of northern Georgia that are not under the warning are still under the Heat Advisory.
The National Weather Service says those under the Excessive Heat Warning should drink plenty of fluids, stay in the air-conditioning as much as possible, stay out of the sun, and check on relatives and neighbors.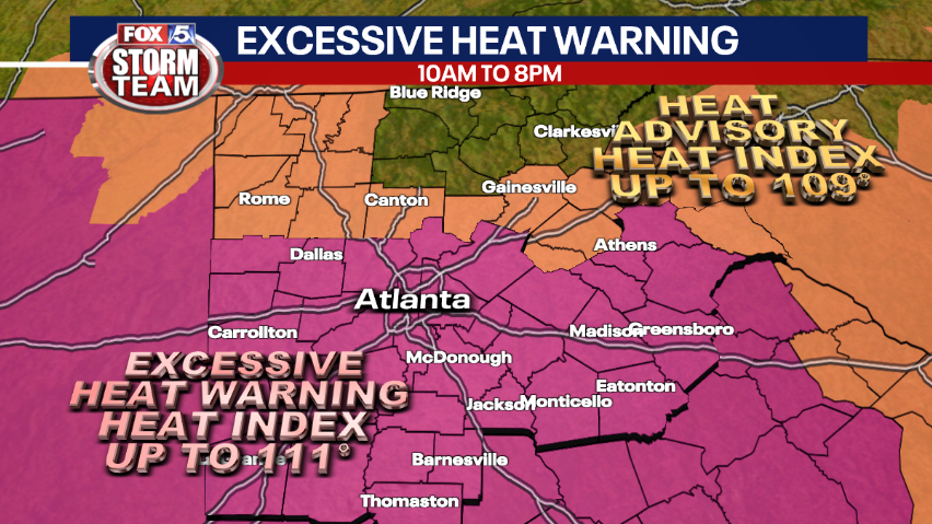 If you are spending time outside, try to avoid the hotter mid-morning and afternoon hours and wear lightweight and loose fitting clothing.
If you feel overwhelmed by heat, move to a cool or shaded location.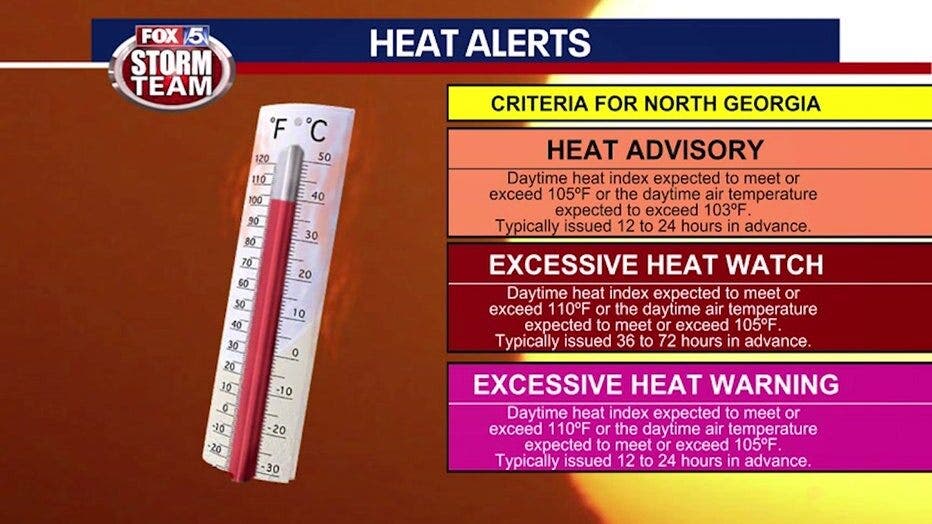 CLICK HERE FOR ALL WEATHER ALERTS 
Because of the humidity levels, isolated storms are definitely a possibility Monday afternoon. Scattered, gusty downpours are expected in the late afternoon hours. 
In order to help residents combat the heat, the city of Atlanta will open a calling center starting at 11 a.m. at the Selena Butler Facility at 98 William Holmes Borders Senior Drive.
KEEP UP WITH THE LATEST BY DOWNLOADING THE FREE FOX 5 STORM TEAM APP AND FOLLOWING @FOX5STORMTEAM ON TWITTER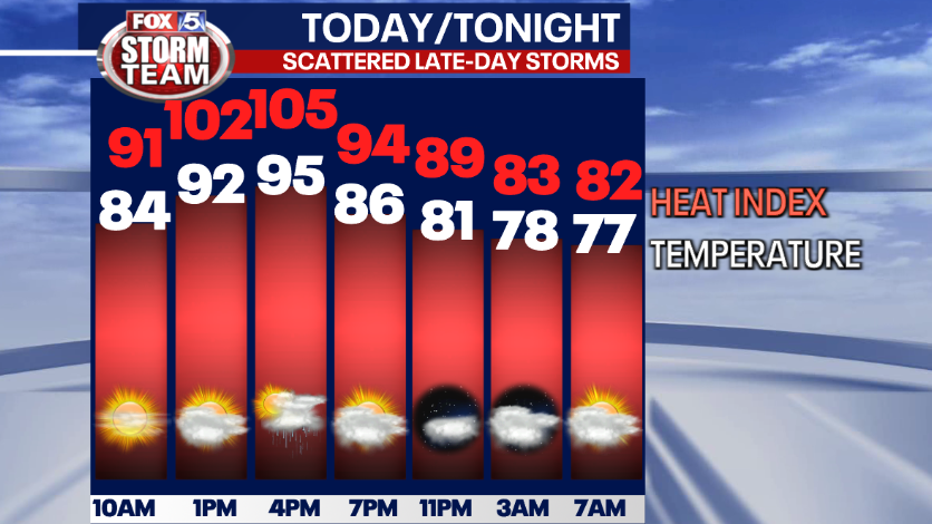 When heat index values exceed 90 degrees, your health can be impacted. The higher the number, the more serious the impacts.  The two main heat-related illnesses are heat exhaustion and heat stroke.
HOW TO KEEP YOUR COOL UNDER THE HOT GEORGIA SUN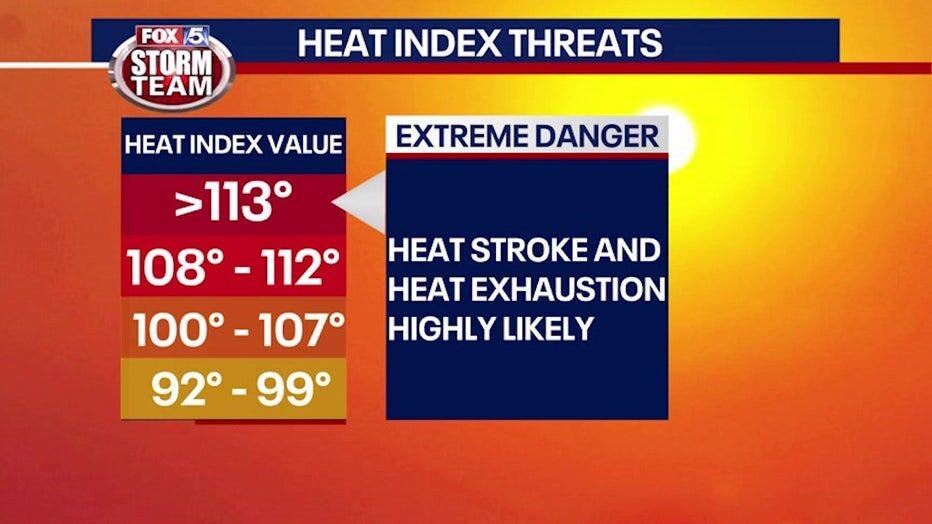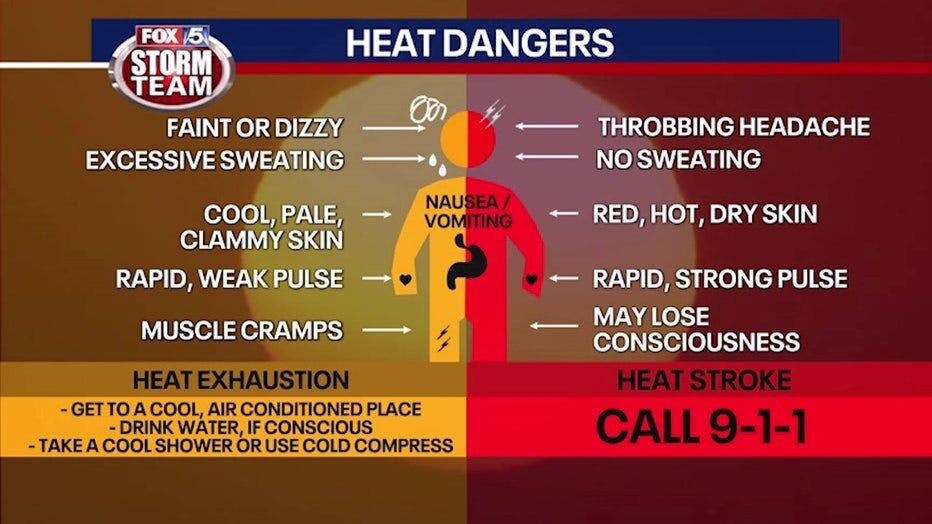 WEATHER FORECAST THIS WEEK
With a cold front moving in for Tuesday, we can have isolated to scattered storms early in the morning and in the afternoon. 
Behind that cold front, the humidity will plummet Tuesday evening and bring a pleasant change for the rest of the week. The air will be dry, the mornings will be cooler and more comfortable. 
Highs may avoid the 90s Wednesday, but 90s will creep back in after that and going through the weekend.