Insanity Defense in Daycare Parking Lot Slaying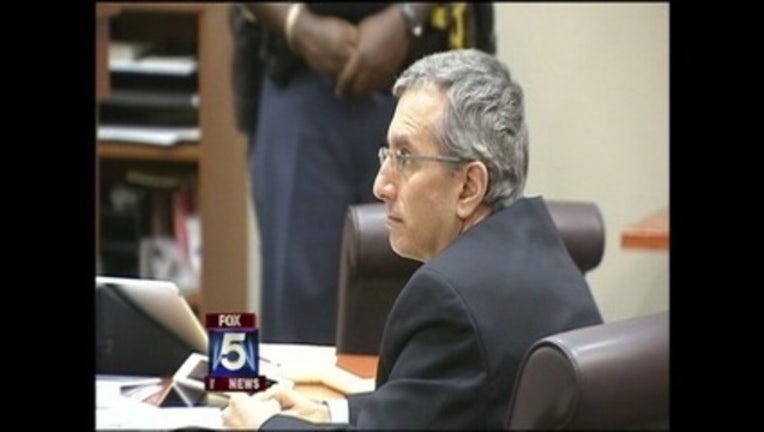 article
A man accused of shooting a toddler's father outside a suburban Atlanta preschool will take an insanity defense, his lawyer said Friday.
Defendant Hemy Neuman has filed legal notice that he intends to plead not guilty by reason of insanity in the November 2010 killing of Russell Sneiderman. The victim was shot shortly after dropping off his 2-year-old son at the preschool. A trial is set for Oct. 17.
"This case is not about whether or not he pulled the trigger," defense attorney Doug Peters said. "He is the one who did the shooting. The question is, and what is provided by Georgia law, is what was his mental capacity at the time?"
Police arrested Neuman about a month after the killing. He supervised Sneiderman's wife, Andrea, in the quality and engineering department of GE Energy in Atlanta. Investigators said in a court document filed this week that the shooting happened because of "an extramarital affair between the defendant and Andrea Sneiderman."
Andrea Sneiderman could not immediately be reached for comment Friday. Her attorney, Seth Kirschenbaum, would not comment on whether his client was having an affair with Neuman.
"We are relieved that Mr. Neuman has admitted killing Rusty Sneiderman," Kirschenbaum said. "This was a cold-blooded, pre-meditated murder. However, hopefully the prosecution is ready to rebut Mr. Neuman's insanity defense."
The decision to take an insanity defense comes after prosecutors have outlined some of their evidence in court filings.
Ariela Neuman's divorce attorney, Ester Panitch, told FOX 5's Portia Bruner that she believes the plea change is design to cover for Andrea Sneiderman.
DeKalb County prosecutors have said in court filings that a gun owned by Neuman matches the gun used to kill Sneiderman outside the Dunwoody day care center. Investigators have also said that a witness picked Neuman out of a photo lineup as the man he sold a gun to before Sneiderman's killing.