Hundreds race in Big Peach Sizzler 10K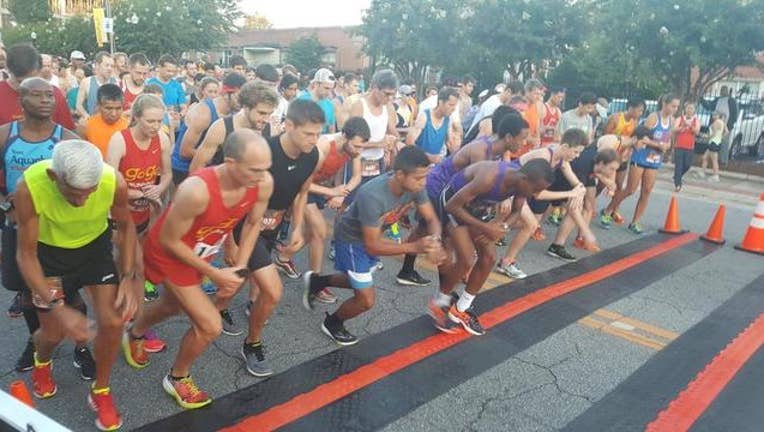 CHAMBLEE, Ga. - Hundreds of runners gathered in Chamblee on Labor Day morning to take part in the Big Peach Sizzler 10K race.
The event raises money for a charity called "Miles for Cystic Fibrosis". The group supports research on a cure for Cystic Fibrosis, and provides assistance to Atlanta-area families struggling with high medical bills because of CF.
Runners set off from the Chamblee MARTA station at 7:30 a.m. Monday. Competitors headed down Peachtree Street through Brookhaven and into Buckhead. The finish line was at the Buckhead Station shopping center.
More than 3,000 people were expected to take part in the race. The event is a popular qualifier for the 2018 Peachtree Road Race.