Human remains found in Lake Mead are from Las Vegas man who drowned in 1974, officials say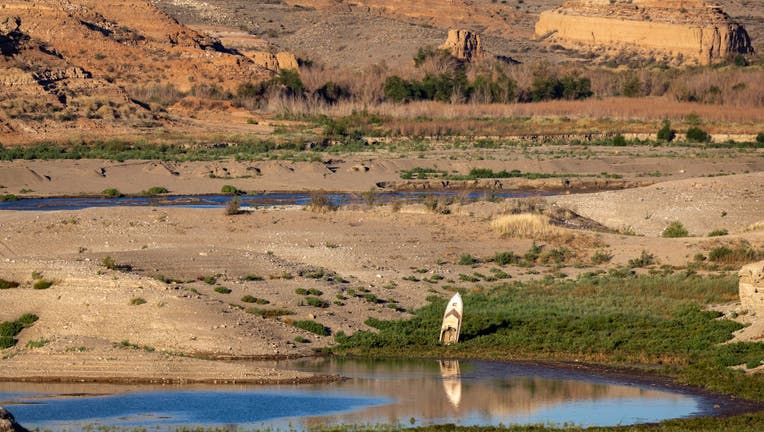 article
Skeletal remains found in a severely dry Lake Mead near Las Vegas last year have been identified as those of a man who vanished from the area in the 1970s, officials say. 
Donald P. Smith of North Las Vegas was 39 at the time of his reported drowning in April 1974, according to a news release from the Clark County Office of the Coroner/Medical Examiner.
"The identification was based on DNA analysis and reports from the original incident," the office said. "The cause and manner of Mr. Smith's death was determined to be drowning and accidental." 
The office said skeletal remains belonging to Smith first were discovered in the Callville Bay area of Lake Mead on Oct. 17, 2022, by contractors doing work near the marina there. 
LAKE MEAD BODY IN BARREL IS VICTIM WHO WAS LIKELY SHOT DECADES AGO, POLICE SAY 
"Additional remains were found on Oct. 19, 2022, which were determined to belong to the same person as those remains found on Oct. 17," it added. 
The discovery was among six sets of remains found in Lake Mead throughout 2022. 
Another set of remains found in the Callville Bay area on May 7 was determined to be Thomas Erndt of Las Vegas, who was 42 years old at the time of his reported drowning in 2002, officials said.  
"The cause and manner of Mr. Erndt's death is undetermined," according to the coroner's office. 
NASA IMAGERY SHOWS LAKE MEAD'S WATER LEVELS LOWEST SINCE 2000 
The office also said "remains found in the same area of Boulder Beach on Aug. 6 and July 25" of last year by park visitors "belong to the same person." 
Authorities are still working to determine the identity of those remains. 
CLICK HERE TO GET THE FOX NEWS APP
And on May 1, 2022, remains were found in a barrel at Hemenway Harbor from a man officials say died from a gunshot wound in what is considered a homicide. 
"We believe this is a homicide as a result of a gunshot wound," Las Vegas homicide Lt. Ray Spencer said in a statement at the time.  
The barrel was found by boaters along the shore of the Lake Mead National Recreation Area, and police believe the victim is a man who was targeted sometime between the mid-1970s and the early 1980s. 
The barrel became exposed during drought conditions, and those who made the discovery reported it to law enforcement. 
Fox News' Louis Casiano contributed to this report. Read more of this story from FOX News.