Honorary Atlanta police officer battling cancer turns 7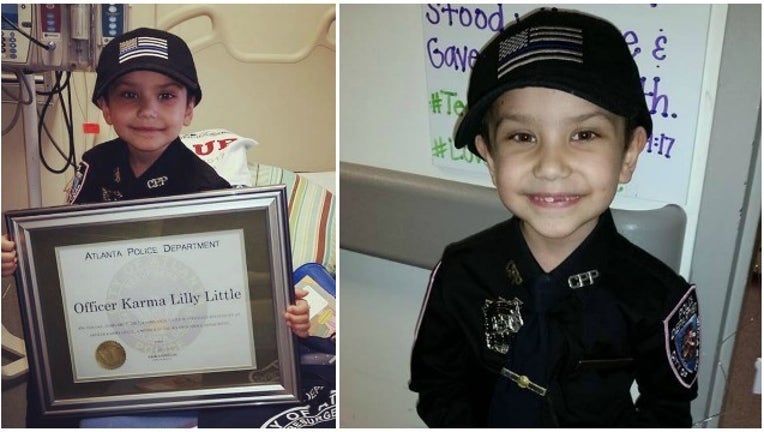 article
ATLANTA - A brave little girl, who's an honorary officer with the Atlanta Police Department, is celebrating her 7th birthday.  
Officer Karma Lilly Little has been a member of the police department since February 9, when Chief Erika Shields held a special swearing in ceremony at Children's Healthcare of Atlanta, where Karma has been receiving treatment for cancer.
At just 3-years-old, Karma was diagnosed with Stage 4 neuroblastoma, a form of cancer that affects the nervous system. 
Early Wednesday morning, Atlanta police took to Facebook to wish their sister in blue a happy 7th birthday. 
"Your brothers and sisters here at the Atlanta Police Department wish you a wonderful and beautiful birthday," Atlanta Police said. "We love you Officer Little!" 
You can learn more about Karma's fight against cancer here.