Hawkins officials to consider 'In God We Trust' resolution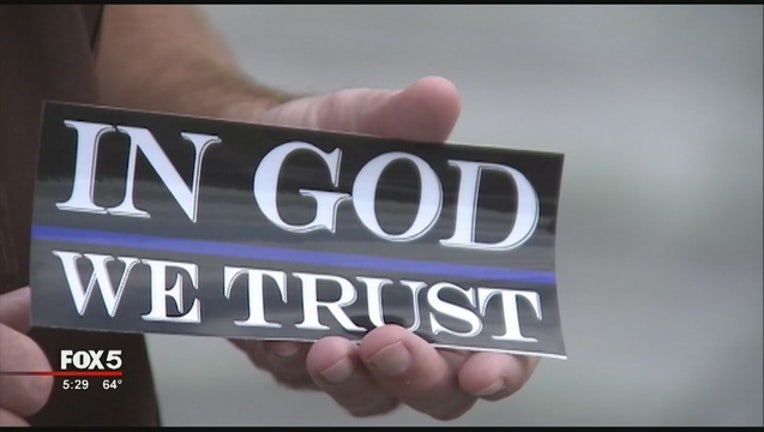 article
ROGERSVILLE, Tenn. (AP) - Officials in Hawkins County are deciding whether or not to back a resolution requiring that the country's national motto, "In God We Trust," be posted in all county buildings, including offices and schools.
The Kingsport Times-News reports (http://bit.ly/2nrtDyi) that the Hawkins County Commission will consider the decision when it meets March 27.
Commissioner B.D. Cradic, who sponsored the resolution, says his goal is for residents and businesses to sponsor the purchase of plaques with the motto so that they can be placed in all county buildings at no cost to taxpayers. There are no such plaques in county buildings now.
Cradic says 23 Tennessee counties have already passed a similar resolution.
Congress adopted "In God We Trust" as the national motto in 1956.