Gwinnett County townhome fire leaves 27 people displaced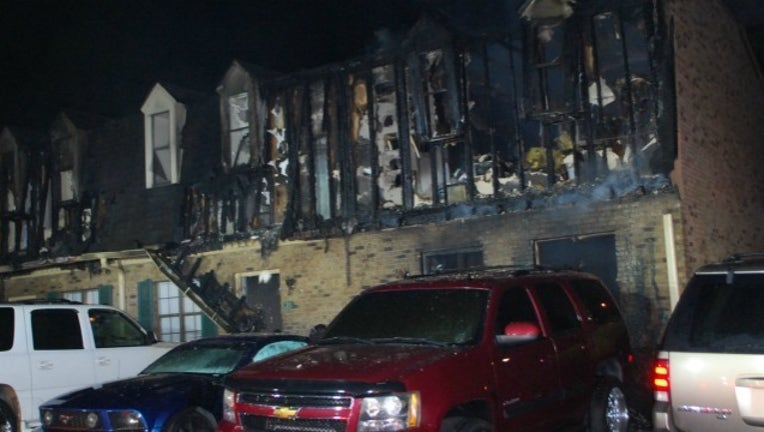 GWINNETT COUNTY, Ga. - Nearly 30 people were displaced from their homes early Wednesday morning after a townhome fire in Gwinnett County. 
According to Gwinnett County Fire officials, the blaze began in one of the units at the Castlegate Townhomes on Level Creek Road in Buford before 4 a.m.
A couple inside the unit where the fire started woke up after being alerted by their barking dog. They grabbed their kids and escaped by going downstairs and exiting out the front door. 
There are no reports of any injuries. 
Officials said the flames started in the family's downstairs living room, then quickly spread to the unit next door. 
"The blaze burned in the attic and ran the length of the building," officials said in a news release early Wednesday morning. 
There is extensive damage to multiple units, and 27 people, 17 adults and 10 children, have been displaced. 
Firefighters are working to determine what caused the fire.