Glendale mother, boyfriend arrested in beating death of 2-year-old boy: police
GLENDALE, Ariz. - A mother and her boyfriend have been arrested in connection to the murder of the woman's young son, Glendale Police said.
According to police, officers on May 16 responded to a 911 call of a child not breathing near 59th and Olive Avenues.
The caller, identified as 20-year-old Johnny Brazell II, said his 2-year-old stepson was not breathing and had no pulse.
"He further stated the child had been attacked by a dog earlier in the morning causing a gash and bump on his head," police said in a news release.
Firefighters also arrived at the scene and performed live-saving measures, however, the boy was pronounced dead at a hospital.
"The treating physicians and officers observed numerous bruises of varying sizes and colors across the entirety of the child's body, to include swelling and bruising to his eyes, head and a significant skull fracture," police said. "These injuries were determined to be consistent with child abuse."
During an interview with police, investigators say Brazell and the boy's mother, 20-year-old Leilah Lopez, provided inconsistent stories of the alleged dog attack.
Brazell then allegedly admitted to killing the boy, saying he hit the child multiple times with a belt "while dangling him in the air by his leg."
"At one point, Brazell admitted to dropping him on his head onto a hardwood floor and swinging the child's body into objects within the room, striking his head against some furniture," police said.
Police say neither Brazell nor Lopez initially called 911 but eventually called when the boy was not breathing.
"Both Brazell and Lopez agreed to lie to police, paramedics and the hospital about what had occurred," police said.
Brazell and Lopez were arrested and booked into jail. They are accused of first-degree murder and child abuse. They are being held on $1 million cash-only bonds.
"Neither suspect showed any obvious remorse for their actions," court documents read. "They discussed leaving the state to California and it is known that both have significant ties and family in California, as well as the means to travel there."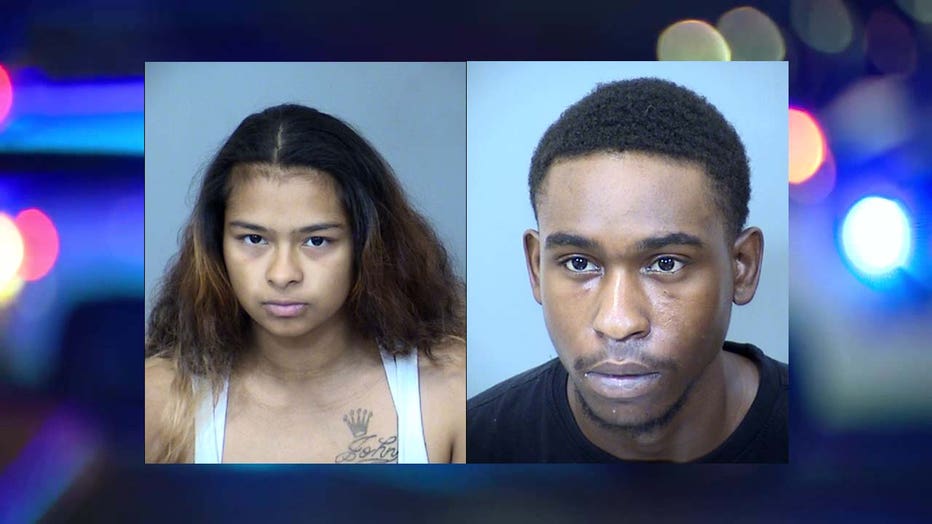 Leilah Lopez and Johnny Brazell (Glendale PD)
Area where the incident happened: