Girl who is deaf teaches deaf dog sign language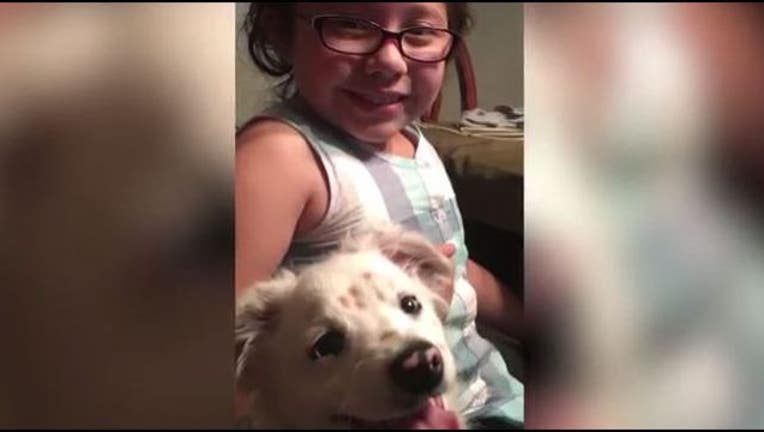 article
BALDWIN PARK, Calif. (KTVU) - A girl and dog, who were both born deaf, have become "best friends."
The dog is named Walter. His owner surrendered him, along with his littermates, to the Pasadena Humane Society & SPCA. He was between five and six weeks old at the time, according to the shelter.
When Walter was ready to find his forever home, the shelter posted his photo on its Facebook page.
Julia and her mom saw his photo and knew he would be the perfect match for their family.
Julia's mom says, "When I first held Julia, since she really couldn't hear my voice, she would smell my neck - and when I first held Walter he did almost the same exact thing. I remember just looking at him and I knew that he was meant to be ours." She adds, "They're the same. He waits for  her to finish her homework, and then they're off to go play in the yard."
Julia is teaching Walter sign language - including the signs for sit, water and food.
Julia says, "I love Walter. Walter is my best friend." Her mom says "I think they were both meant to find each other."