Gilgo Beach murders: Everything we know in the case against Rex Heuermann
MASSAPEQUA PARK - Investigators are continuing to build their case against 59-year-old architect Rex Heuermann, who's been charged with murder in the deaths of three of the 11 victims in the long-unsolved string of killings known as the Gilgo Beach murders.
He's said to also be a prime suspect in a fourth.
A 32-page bail application alleges Heuermann searched for child and torture pornography, and also threatened and taunted his victims' families over the phone.
What is new in the investigation?
According to the New York Post, police over the weekend found a soundproof room inside the basement.
Investigators have been searching Heuermann's Massapequa Park home for any evidence that connects him to the killings.
Police are looking for clues to see if the victims were inside his home, the New York Post reported.
Detectives were also reportedly seen meticulously combing his backyard. Cadaver dogs, as well as a backhoe with a dump truck, were seen on the property for what is being called a "major excavation."
Earlier this month, the Chester County Sheriff's Office in South Carolina confirmed their assistance in the investigation. Police have said Heuermann has ties there, as well as Las Vegas. 
His DNA was also entered into a statewide database available to law enforcement agencies in New York. It will be submitted for a national search.
He's due back in court on August 1. 
Asa Ellerup and her daughter Victoria Heuermann cross the road in Atlantic City, NJ, Monday, July 17, 2023. They are the wife and daughter of accused Giglo Beach serial killer, Rex Heuermann.
Last week, investigators on Long Island searched an Amityville storage unit after Suffolk County police executed a search warrant there.
A spokesperson for the Suffolk County Sheriff's Office said Heuermann had been placed on suicide watch. That determination was made by the jail's medical staff, not the sheriff's office.
Michael J. Brown, attorney for Heuermann, said, "He has entered a not guilty plea and has indicted he did not commit these crimes. There is nothing about Mr. Heuermann that would suggest that he is involved in these incidents. And while the government has decided to focus on him despite more significant and stronger leads, we are looking forward to defending him in a court of law before a fair and impartial jury of his peers."
What are the Gilgo Beach murders?
The Gilgo Beach murders have long stumped investigators. 
Most of the victims were young women who had been sex workers. Several of the bodies were found near the remote town of Gilgo Beach on the southern shore of Long Island.
Determining who killed them, and why, has vexed a slew of seasoned homicide detectives through several changes in police leadership. Last year, an interagency task force was formed with investigators from the FBI, as well as state and local police departments, aimed at solving the case.
The formation of the Gilgo Beach task force represented a renewed commitment to investigating the unsolved killings, Suffolk County Police Commissioner Rodney Harrison said at the time. 
An aerial view of the area near Gilgo Beach and Ocean Parkway on Long Island where police have been conducting a prolonged search after finding ten sets of human remains on April 15, 2011 in Wantagh, New York. (Photo by Spencer Platt/Getty Images)
"We're happy to see that they're finally active, the police, in accomplishing something. Let's wait and see what it all leads to," said John Ray, the attorney for the families of two victims, Shannan Gilbert and Jessica Taylor.
Months later, a police officer and his cadaver dog were looking for her body in the thicket along nearby Ocean Parkway when they happened upon the remains of a different woman. Within days, three other bodies were found, all within a short walk of one another.
By spring 2011, that number had climbed to 10 sets of human remains – those of eight women, one man, and one toddler. Some were later linked to dismembered body parts found elsewhere on Long Island, making for a puzzling crime scene that stretched from a park near the New York City limits to a resort community on Fire Island and out to far eastern Long Island.
Who is the suspect, Rex Heuermann?
Heuermann has lived for decades across a bay from where the remains were found. 
He is charged with first and second degree murder in connection with the deaths of three victims – Melissa Barthelemy, Megan Waterman and Amber Costello. 
Authorities said he's also the "prime suspect" in another killing.
How was Heuermann caught?
According to police, phone records and DNA from a discarded pizza crust led them to charge Heuermann with the murders of three of the 11 victims.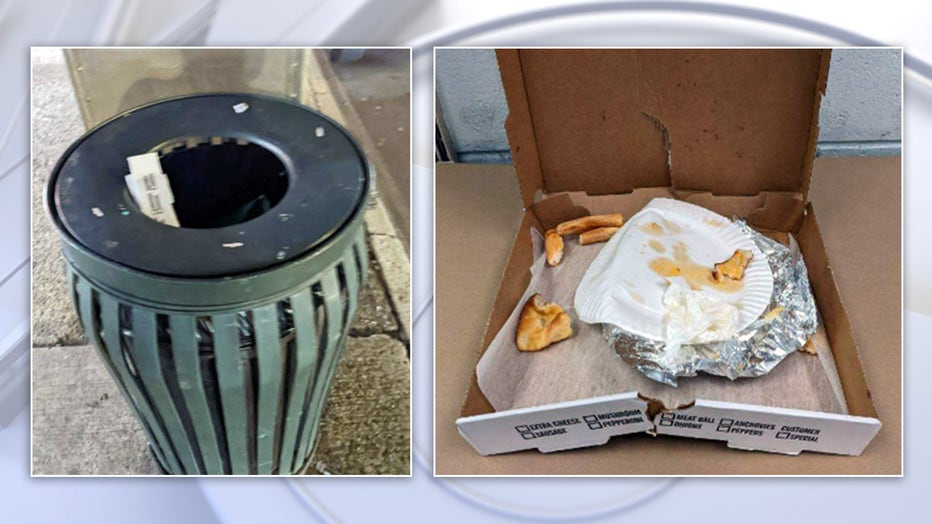 Police say they used DNA evidence from this thrown-out pizza to link Heuermann to the crimes.
"Rex Heuermann is a demon that walks among us," Suffolk County Police Commissioner Rodney Harris said. "A predator that ruined families. If not for the members of this task force, he would still be on the streets today."
RELATED: 'No end in sight' for Gilgo Beach murders investigation
Arrest records show detectives believe Heuermann used burner cell phones to contact his victims and, in one case, used one of the victim's cell phones to make "taunting" phone calls to her family in which he admitted killing and sexually assaulting her.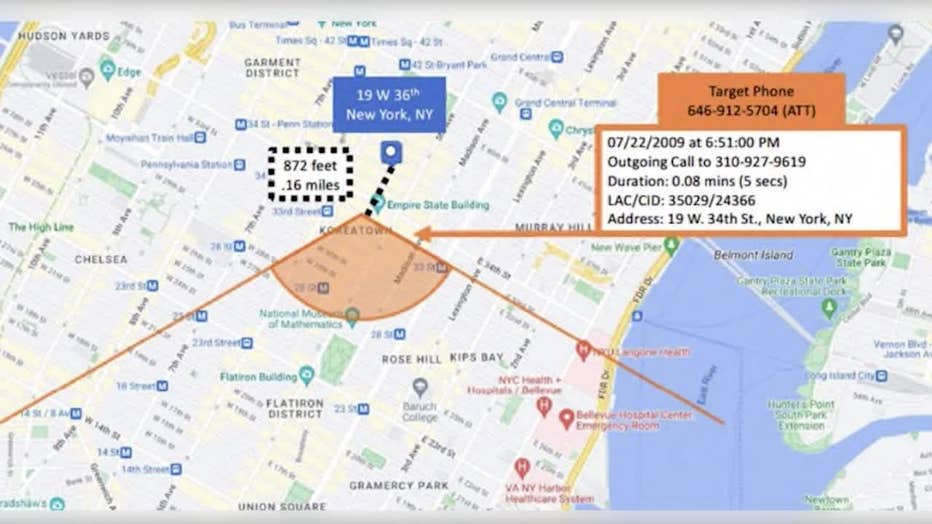 Records also show earlier this year, investigators were able to obtain DNA from a pizza crust that Heuermann threw out. That DNA was a close match for a hair found on one of the victim's naked bodies.
Heuermann pleaded not guilty in court. If convicted, he faces multiple life sentences.
Who were the Gilgo Beach murder victims?
Most of the victims were young women who had been sex workers. Several of the bodies were found near the town of Gilgo Beach.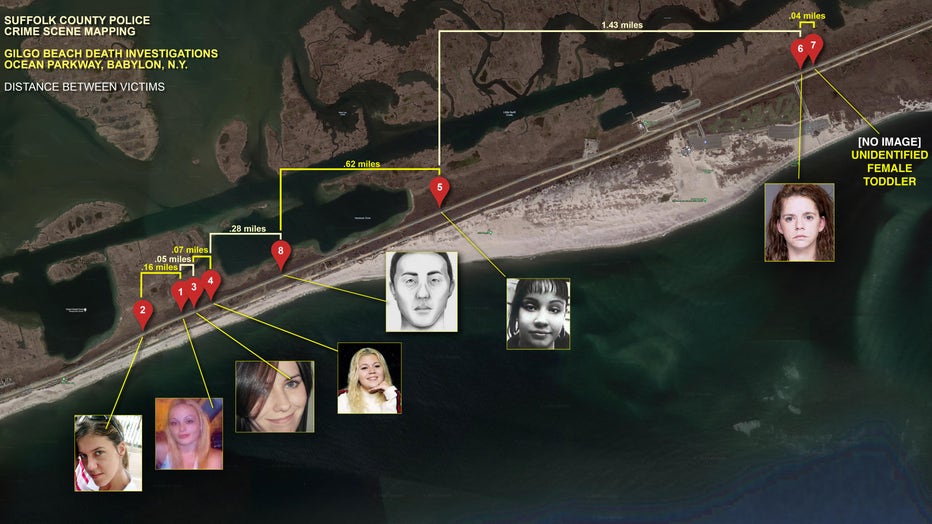 Graphic via Suffolk County Police Dept.
The bodies of the "Gilgo Four" were located within a quarter-mile of one another near Gilgo Beach in December 2010.
Shannan Gilbert's disappearance and search is what ultimately led to the discovery of several remains in the area.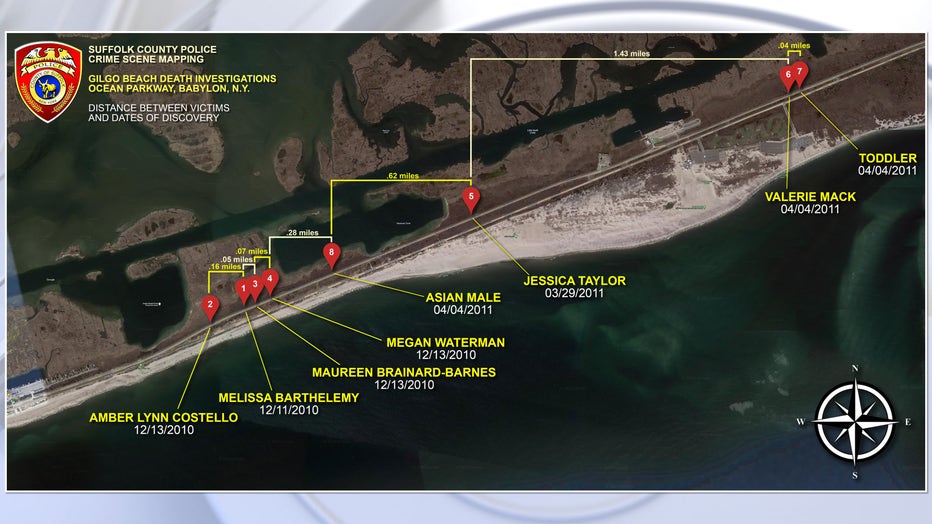 Graphic via Suffolk County Police Dept.
Gilbert vanished on May 1, 2010 after dialing 911 from the Oak Beach home of a client.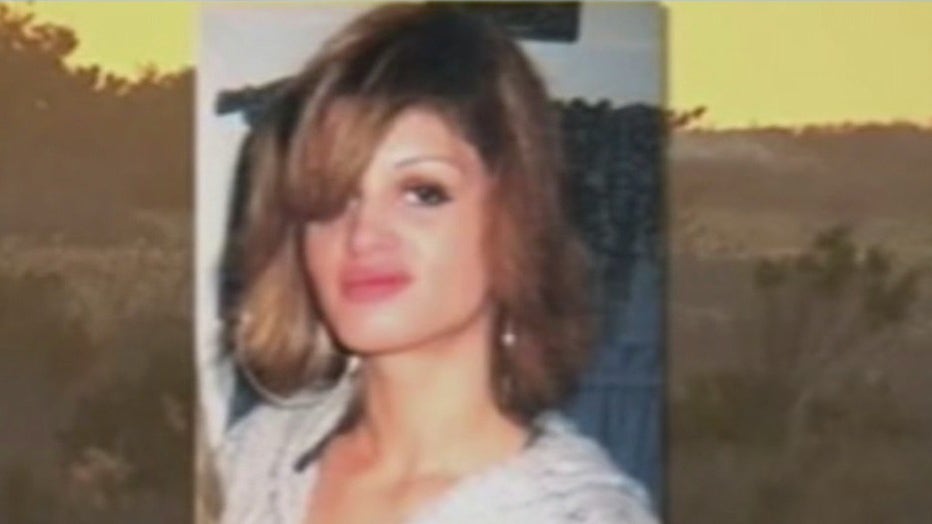 A picture of Shannan Gilbert.
Maureen Brainard-Barnes was 25when she went missing. She is believed to have taken an Amtrak train from New London, Connecticut to Grand Central Terminal in Manhattan on July 6, 2007.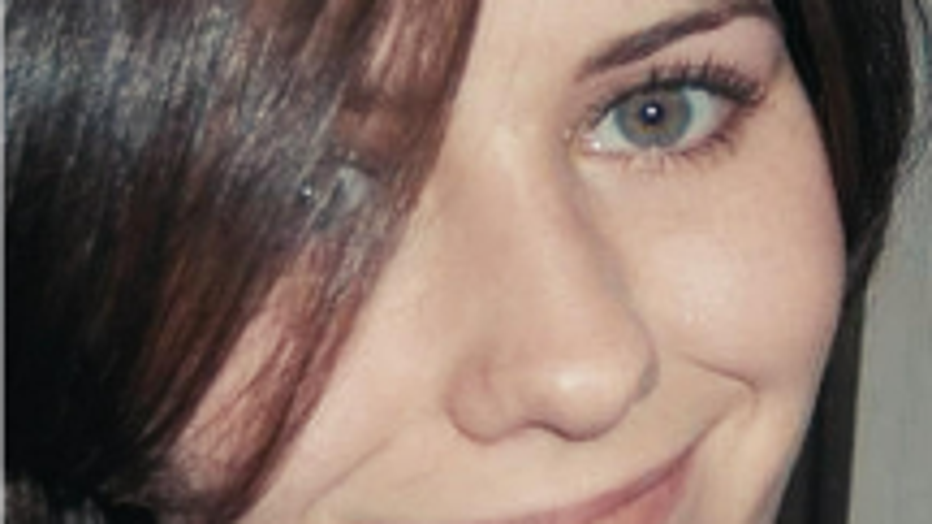 Courtesy of Maureen Brainard-Barnes's family
Melissa Barthelemy was last seen at her residence in the Unionport section of the Bronx on July 12, 2009. She was 24 when she was last seen.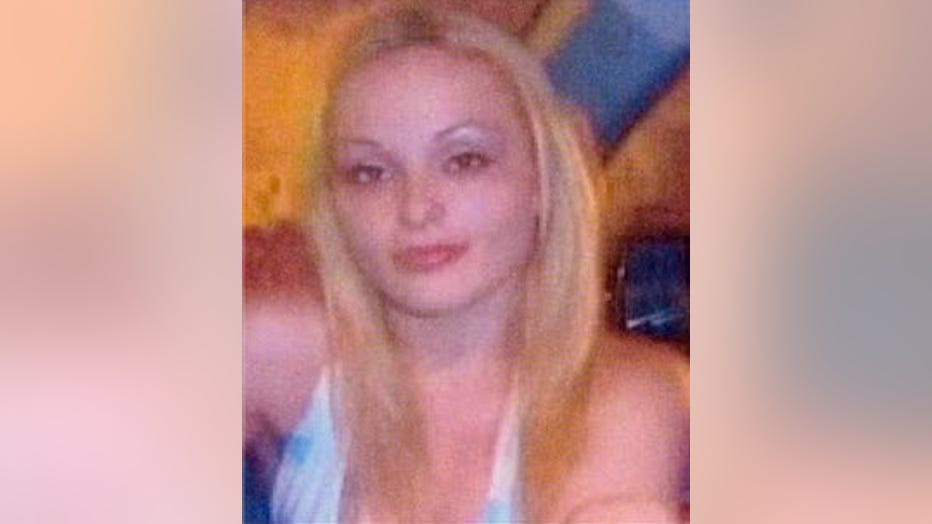 Courtesy of Melissa Barthelemy's family
Megan Waterman was 22 when she was last seen on June 6, 2010.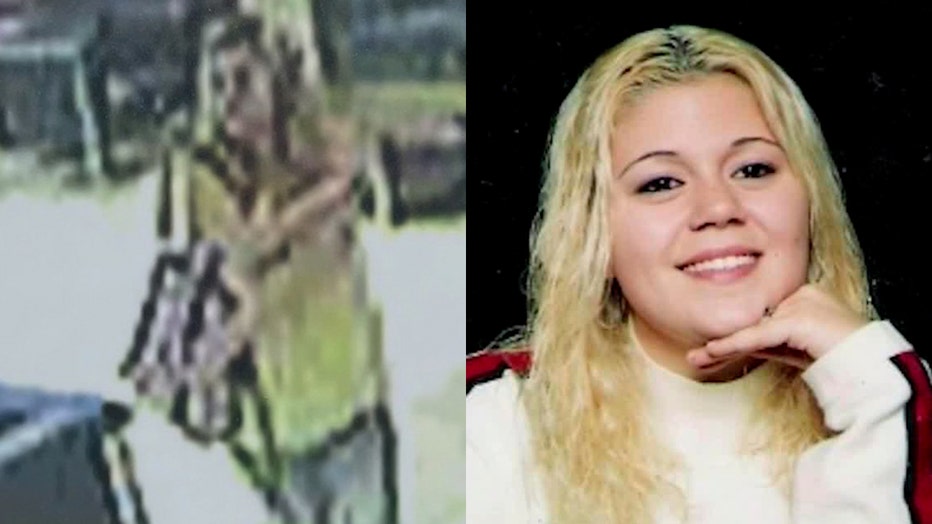 Amber Lynn Costello was 27 and lived in West Babylon when she was last seen by acquaintances.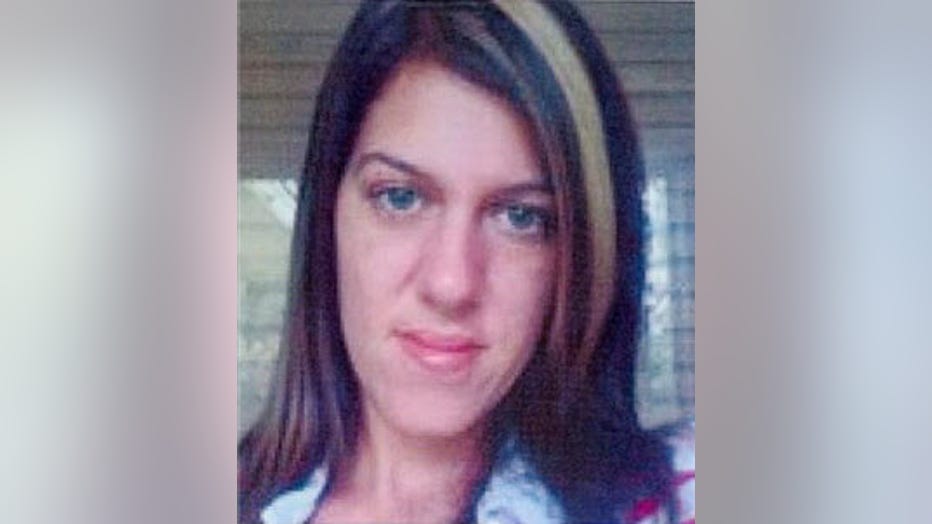 Courtesy of Amber Lynn Costello's family
Partial remains of Jessica Taylor, who was an escort working in New York City, were located in a wooded area in Manorville on July 26, 2003.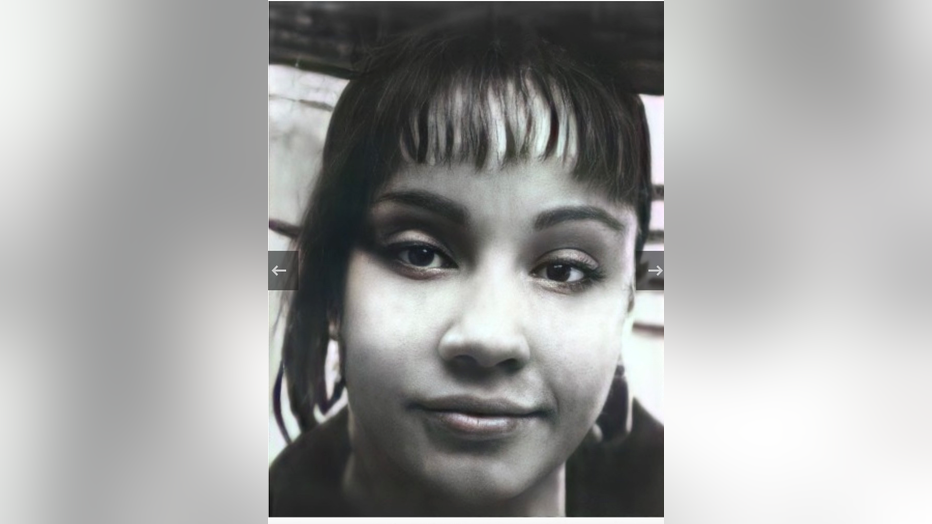 Courtesy of Jessica Taylor's family
Partial skeleton remains of Valerie Mack were found in a wooded area in Manorville in September 2000.
The skeletal remains of an Asian male were discovered on Ocean Parkway on April 4, 2011.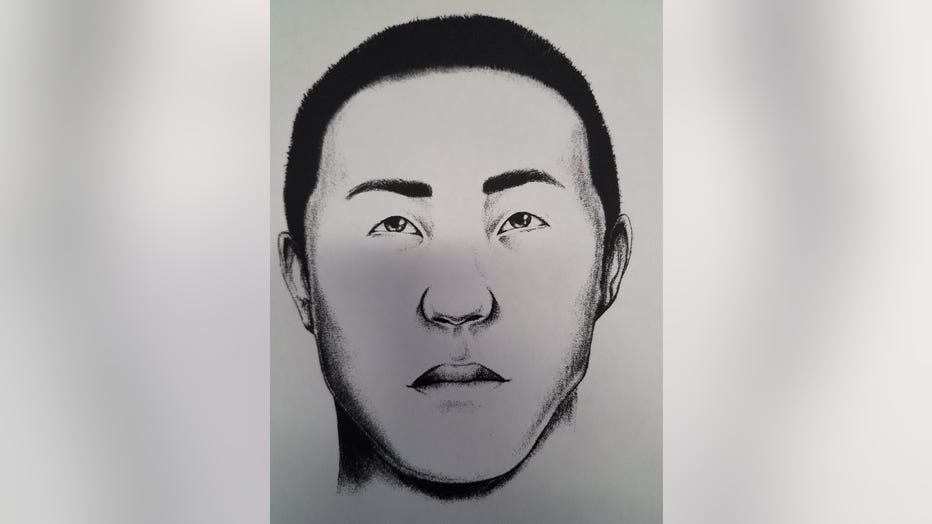 SCPD composite sketch of unidentified Asian male
The skeletal remains of a female toddler were discovered along Ocean Parkway in close proximity to Mack on April 4, 2011.
Associated Press wire services contributed to this report.