Giant 'blacklight slide' coming to Atlanta area this fall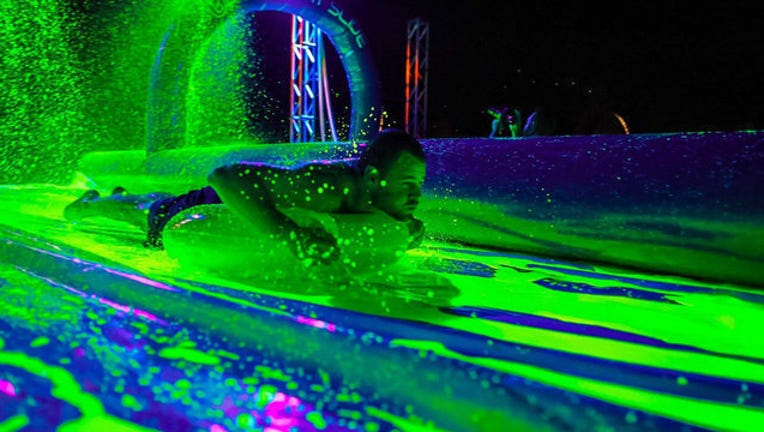 BUFORD, Ga. - We're only a couple weeks into spring, but one wet-and-wild event already has us ready for fall. Blacklight Slide, a unique nighttime UV neon-powered waterslide, is coming to Buford, Georgia on Oct. 20.
Revelers have the chance to travel down slides filled with neon glow-in-the-dark water while listening to music from some of the countries top DJs, according to event organizers.
Participants are encouraged to wear a white shirt or swimsuit and arrive prepared to fly down the slide covered head-to-toe in, "Blacklight Slide UV Neon water."
Each participant will receive unlimited trips down the glowing slide, a temporary glow-in-the-dark tattoo, a special edition towel, and admission to the after-party, plus a donation will be given to a local charity.
Pre-sale tickets are on sale now through Wednesday, April 4, for $20 before regular-priced tickets go on sale for $50.
The event will be held at Margaritaville at Lanier Islands and the event will start at 5:30 p.m. 
You can find out more information at Blacklight Slide's website.