Georgia Walmart employee's act of kindness goes viral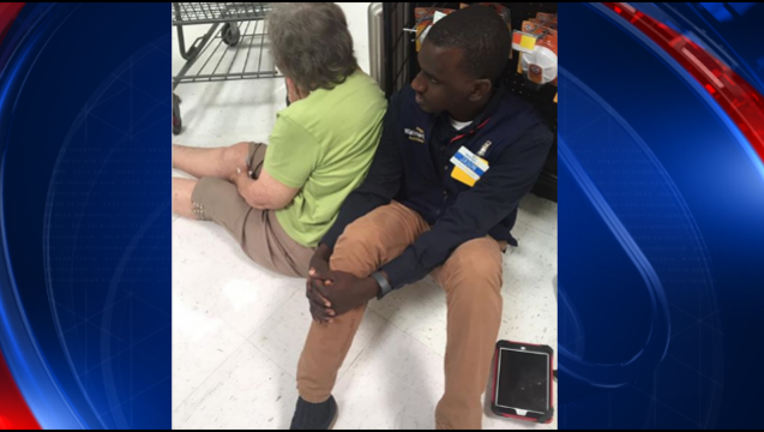 article
APPLING, Ga. - A Facebook post about a Georgia Walmart employee's inspiring act of kindness toward an elderly woman has gone viral.
Brittany McKee says she was walking through the store with her husband when they saw an elderly woman who had "passed out and fallen on the floor."
Brittany, a registered nurse, rushed to help the woman, who soon "regained orientation."
Brittany said the "Walmart staff was amazing," but there was one employee who went above and beyond to help.
Brittany identified him as Jason, who is shown, wearing a Walmart vest, sitting on the floor next to the elderly woman.
"This man, no questions asked got down on the floor with this woman and supported her back so she could lean against him. He literally got down on the floor to serve her, not because he was asked to do it, he wasn't, but because he wanted to," the post said.
Paramedics were called to the scene, and, Brittany said: "while we waited, another man stopped, knelt down and prayed over this woman."
She posted a picture of the inspiring act on Facebook, which has garnered more than 83,000 shares.
"The media lately shows our country divided, filled with hate and racial tension, but this right here was one human being loving and serving another without condition of race or obligation," Brittany said.
She continued, "What I experienced today was love, kindness, and serving. We are human beings, each and every one of us regardless of how much pigmentation our skin has or doesn't have. I couldn't help but share because the media doesn't seem to report this... the unity and the positive that occurs. This right here is real life, this is what it's all about, not hate."