Georgia soldiers win title of Army's 'best tank crew'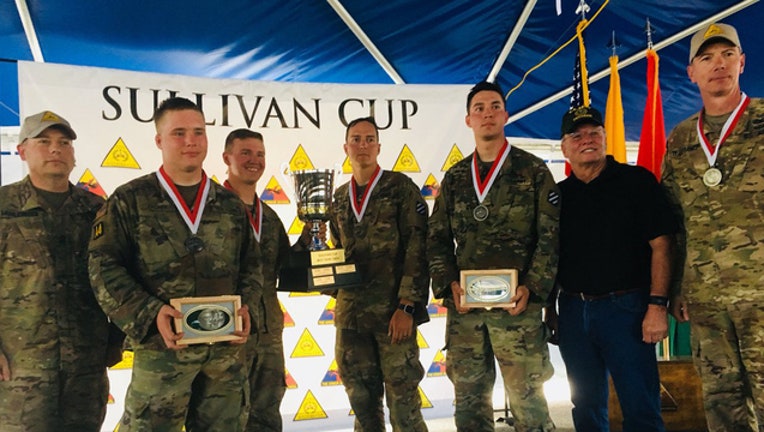 FORT STEWART, Ga. (AP) - Four soldiers based in Georgia have won the title of the Army's "best tank crew."
App users: View full article here
The troops assigned to the 2nd Brigade Armored Combat Team at Fort Stewart took the 2018 Sullivan Cup after a weeklong competition against 15 of the top tank crews from the Army, Marine Corps and allied militaries from other nations.
The competition is held every two years at Fort Benning and tests four-person tank crews on maneuver and gunnery skills, as well as other fundamentals.
Fort Stewart officials said in a news release that its winning crew for 2018 is one of the newest tank crews in the Army. Fort Stewart's 2nd Brigade converted from infantry to armor last fall as the Army sought to increase the number of tanks in its ranks.