Georgia siblings both overcome major health challenges to get back to sports they love
ATLANTA - The Martin kids of Cobb County have grown up playing sports.
Fourteen-year-old Jackson Martin, a student at Johnson's Ferry Christian Academy, is a standout pitcher.
"It makes me feel a way that nothing else kind of makes me feel," Jackson says.
Jackson's big sister Joey Martin, now 18 and headed to Georgia Tech this fall, has been playing soccer since she was 4.
"I think probably what I love most about it is just the feeling I get when I step on the field," Joey Martin says.
Chuck Martin has watched his two children push themselves both on and off the field.
"Both kids play with a passion because they've seen what happens when they can't play," he says.
Chuck and Jennifer Martin's kids both nearly had to give up the games they love because of major health challenges.
Both found themselves patients at Children's Healthcare of Atlanta 5 years apart.
In 2015, Jackson, who was 5, started limping.
At Children's Healthcare, he was diagnosed with Perthes, a rare hip disorder, cutting off the blood supply to the head his right femur, or thighbone, causing the bone to begin to die.
"I tell them you will get back to sports," Dr. Tim Schrader, an orthopedic surgeon at Children's Healthcare, said.  "This doesn't keep you out of sports forever."
Schrader performed a surgery to reset Jackson's right femur in hip socket, which required Jackson to be in a cast and wheelchair for months and wear leg braces for two years.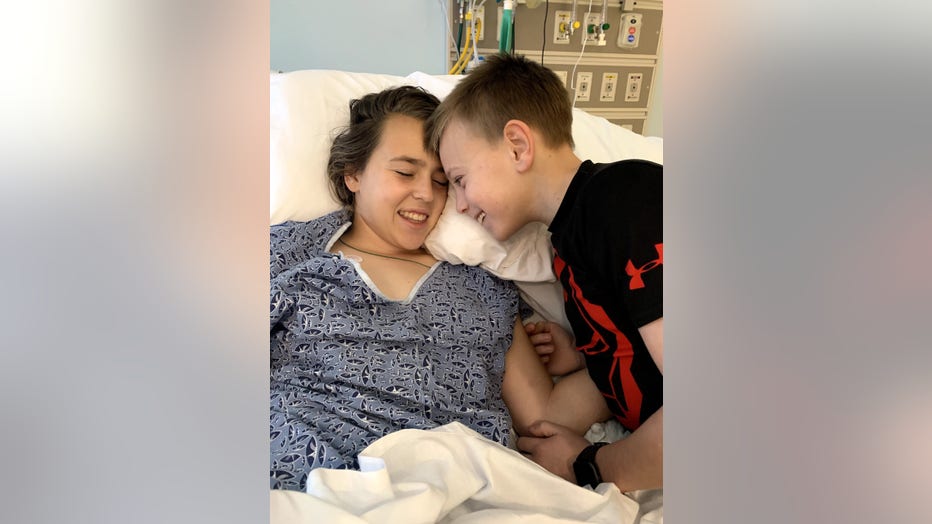 He encourages kids like Jackson to play the long game.
"It's a necessary evil to pause things for a while and then resume in order to get your hip to function as well as it can for as long as it can," Dr. Schrader said. 
Jackson Martin, now 14, is back on the mound, and thriving.
But, in 2020, Joey Martin had her own crisis.
"I just woke up with a headache, and I felt very sick to my stomach," she remembers. "I knew that something was wrong."
Joey Martin was diagnosed with an astrocytoma, a cancerous tumor pressing against her brain stem.
After two brain surgeries at Children's, Joey, who was 15 at the time of her diagnosis, had to relearn how to talk and walk, and push through 68 weeks of chemotherapy.
She recently wrapped up 30 rounds of radiation.
"For Joey, it really helped save her life because it gave her a purpose to work and rehab, and she wanted to get back on the field more than anything else," Chuck Martin says.
She played through chemo, wearing a heart guard used baseball to protect the PIC line in her chest.
"It was the moment for her where she felt like, 'Okay, this cancer is not going to dictate what my life is going to be,'" her father says
The Martin kids plan to keep playing the games that helped realize just how tough they are.
"I've just always been super competitive like that," Joey Martin says. "And, I really do think that made such a difference in my recovery because I was willing to persevere through really hard things to make it back on the field."