Georgia Ports Authority sets record cargo tonnage in January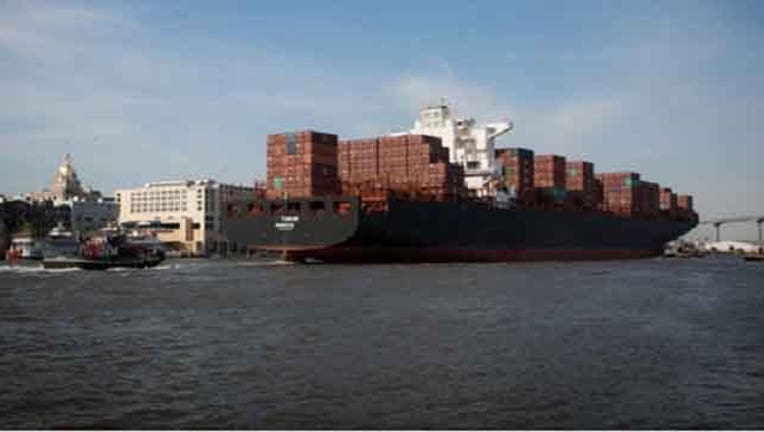 SAVANNAH, Ga. (AP) - Georgia's seaports saw their busiest month ever in January.
The Georgia Ports Authority reported Friday that its seaports in Savannah and Brunswick handled a record 3 million tons of imports and exports last month. That's an increase of 26 percent compared to January 2015.
Griff Lynch, the ports authority's executive director, said in a news release that continued growth shows the Port of Savannah is "unrivaled in its connectivity into the heartland of the U.S." Savannah is the nation's fourth-busiest container port.
Containers used to transport cargo from consumer electronics to frozen chickens accounted for roughly 85 percent of that tonnage. Ports officials said the Port of Savannah handled 331,468 container units last month.
Bulk cargo and vehicles moving through the Port of Brunswick also saw January increases.