Georgia inmate asks high court to consider juror racial bias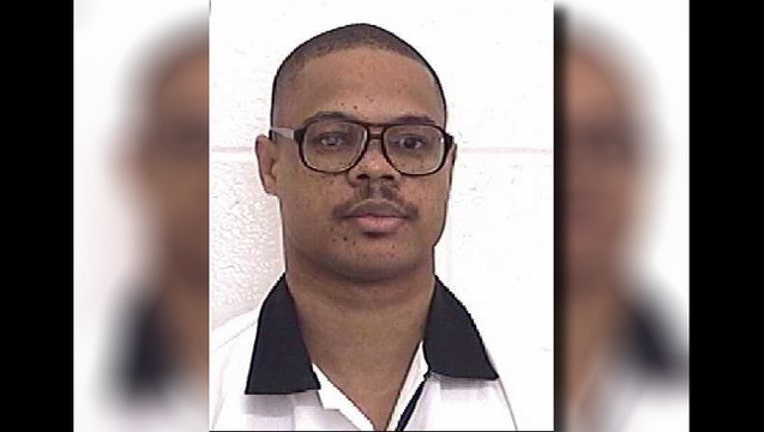 article
ATLANTA (AP) — A Georgia death row inmate scheduled to die Tuesday asked the U.S. Supreme Court on Friday to stop his execution to consider his claim that his death sentence is unconstitutional because one of the jurors who imposed it was motivated by racial prejudice.
This is the second time Kenneth Fults has asked the Supreme Court to consider this issue. His lawyers argue in a court filing that the fundamental issues in this claim are "strikingly similar" to those in a case the high court earlier this week agreed to hear.
Fults, 47, is scheduled to be put to death by an injection of the barbiturate pentobarbital at the state prison in Jackson on Tuesday. He pleaded guilty to killing Cathy Bounds by shooting her in the head five times in January 1996, and a jury sentenced him to death.
During jury selection for Fults' trial in 1997, juror Thomas Buffington, who was white, told the judge and lawyers on both sides that he felt no racial prejudice.
An investigator working with Fults' lawyers eight years later spoke to Buffington about his jury service. Buffington, who was 79 at the time of the interview and has since died, twice used a racial slur when talking about Fults, who is black.
"Once he pled guilty, I knew I would vote for the death penalty because that's what that (N-word) deserved," Buffington said, according to the signed, April 12, 2005 affidavit in the court record.
State and federal courts have consistently declined to consider evidence that racial bias deprived Fults of a fair trial, largely for procedural reasons having to do with when in the post-conviction process Fults' lawyers raised this issue.
The Supreme Court in October rejected Fults' appeal of a federal appeals court denial on this matter. Fults' lawyers are now asking the Supreme Court to take up the issue directly, not as an appeal. They argue that because of procedural bars, no court has considered the merit of their arguments and that those arguments deserve consideration.
Fults' lawyers point out that the high court on Monday agreed to hear an appeal from a Hispanic man in Colorado who says he did not have a fair trial because a juror made offensive comments about Mexicans.
The difference in that case is that the juror made his comments during jury deliberations and two other jurors quickly told the defendant's lawyers about them. In contrast, Buffington's comments were made years later at a point when the appeals process was already well underway.
Fults' lawyers are asking the Supreme Court to temporarily halt his execution until it agrees to hear the merits of his case or until the court reaches a decision in the Colorado case.